R Collard starts its 'next chapter'
United Kingdom-based demolition and recycling specialist R Collard has reshaped its business by created four divisions covering the various areas the company operates in.
Demolition will come under the Contracting division, along with enabling works and metal recycling, while skip hire and recycling will be part of the Environmental division.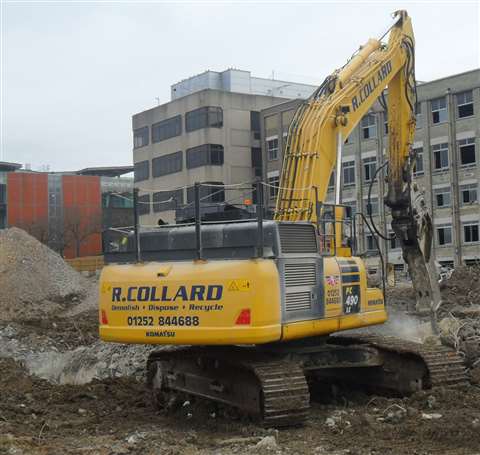 Aggregates and Ready Mixed Concrete make up the other two divisions.
The new set up has led to appointments at managing director level for James Chillery in Aggregates and Lee Phelan in Environmental. Lee will also oversee the Ready Mixed Concrete division in the interim.
Robert Collard will lead the business as group managing director and will also take charge of the Contracting division.
"Our business is growing and expanding, covering more of the country and providing a wider range of services than ever before," said Robert Collard.
"Last year we celebrated 25 years of trading and year-on-year growth pushing our group turnover past £50 million (US$66 million) for the first time.
"We are a team of nearly 400, and it's now time to look at how we optimise our business for our next chapter. We're working hard to accelerate integrating R Collard, M Collard and Raymond Brown Waste Solutions, improving our operating structure, reviewing our systems and processes and refreshing the brand."