Radius acquires Plant-i
By Thomas Allen04 April 2019
UK-based Radius Payment Solutions has acquired Plant-i, headquartered in Wales, with the intention of enhancing its telematics offering.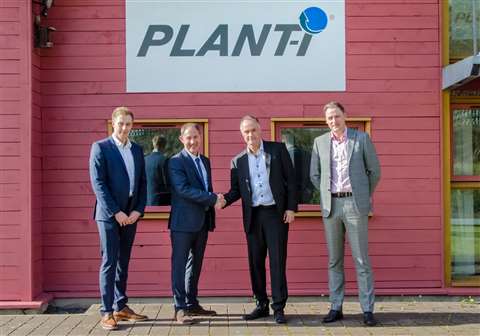 The tracking and telemetry instruments provided by Plant-i are used on 25,000 construction assets, so with this acquisition Radius' payment solutions and fleet services will now be accessible through 120,000 devices. This was said to make Radius one of the largest telematics companies in Europe.
This marks the entry of Kinesis, Radius' telematics brand, into the construction equipment sector and it will gain new technical capabilities. Of particular strategic interest to Radius is Plant-i's specialist expertise in connected camera technology.
Along with the recent acquisition of Adam Phones in late 2018, this strengthens Radius' standing as a global player, with offices in 14 countries and more than 300,000 customers.
Bill Holmes, Chief Executive of Radius, said, "The acquisition of Plant-i is very important for us as it opens up some interesting new markets and boosts our technical resources and product offering. In particular, Plant-i has taken a lead in developing solutions for plant and construction sectors and their experience in areas such as safety and security fits perfectly within the group. We see big opportunities in the global market place."
The Plant-i brand will remain unchanged.