Raimondi launches 20 tonne luffer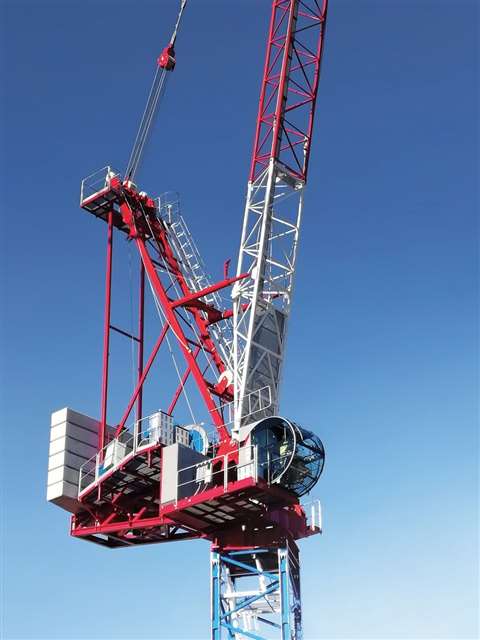 Tower crane manufacturer Raimondi has announced a 370 tonne-metre-rated luffing jib model.
The LR372 will lift 20 tonnes on two falls of rope and has maximum 60 metre jib. Capacity at maximum radius is given as 3.63 tonnes. It has a 110 kW hoisting winch and maximum lifting speed is 250 metres/minute. Rope capacity is 880 metres and there is an auxiliary hydraulic emergency brake as standard.
The luffing winch is 75 kW and has a secondary emergency brake as standard. Raising the jib from 15 degrees to 85 degrees takes just over 2 minutes under full load, the manufacturer said.
Installation can be on one of two masts without an adapter section. For internal climbing it can be on the 2 metre GR5H. The 2.3 metre GR6 series can be used for other applications. GR6L tower sections can be installed on embedded legs or on an 8 x 8 metre cross base. Tower height is up to 84.4 metres.