Ramirent loan tied to safety targets
By Thomas Allen31 May 2019
Finnish rental company Ramirent has secured a €75 million loan linked to its safety targets.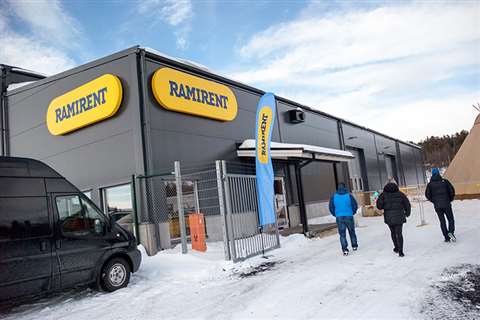 The agreement was signed with Danske Bank, Nordea Bank and OP Corporate Bank, and the three-year loan will be used for financing Ramirent's acquisition of Stavdal, which is expected to close by the end of the third quarter of 2019.
The margin of the loan will increase or decrease depending on the degree to which Ramirent meets two key performance indicators: the safety of its employees and growth in sales of its safety offering to customers.
Ulrika Dunker, Executive Vice President, Human Resources and HSEQ (Health, Safety, Environment and Quality) at Ramirent, said, "At Ramirent, we take safety of our employees, sub-contractors and customers extremely seriously. We have set ambitious targets both for reducing work-related accidents as well as for increasing the sales of rental equipment and related services that improve the safety of our customers' workplaces."
The company is working to lower the frequency of lost time incidents to below five and it aims to increase sales in its safety offering by 7% per annum. By combining its safety and financial targets, Ramirent said it was demonstrating its commitment to continuous improvement.
Petteri Järvinen, Group Treasurer of Ramirent, said, "With our strong balance sheet and commitment from our lenders, we are well positioned to continue delivering on our strategy and seek profitable, capital-efficient growth in our core equipment rental business."