Ramirent 'on track' after latest results
By Joe Malone08 August 2018
Ramirent said the market outlook for the rest of 2018 was positive as it reported a 7% year-on-year increase in revenues to €362.6 million for the first half of 2018. Profits before interest and tax (EBIT) for the six months were up 41% to €48.4 million.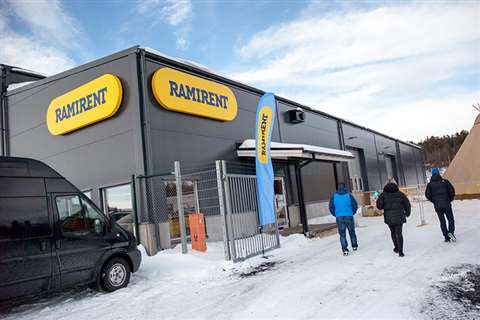 A similar positive performance was reported for the three months to the end of June, with EBIT profits increasing year-on-year by 34% to €26.6 million. Sales for the most recent quarter were also up 7% to €186.4 million.
The company invested €110.7 million gross on new equipment during the first half of 2018, compared to €94.0 million for the first half of 2018.
Tapio Kolunsarka, president and CEO, said, "After the first half of the year, we are well on our way towards our 2020 financial targets.
"Market outlook for the second half of the year remains positive as activity levels are good in all of our markets. The second half and especially the third quarter of 2017 were very strong, making the comparisons ahead of us tougher to beat."
During the period, Ramirent recently sold its temporary space business to Procuritas Capital Investors for approximately €53 million, with the company citing its ambition to focus on capital-efficient, profitable growth of its equipment rental business.