Ramirent surpasses its expectations
By Murray Pollok07 November 2018
Ramirent said market conditions remained favourable as it reported a 2.4% increase in revenues to €189.1 million for the three months to 30 September, with EBIT profits up 3% to €37.1 million. Sales rose by 6% at comparable exchange rates.
The company incurred a €30.5 million charge in the quarter relating to expenses for the divestment of its modular space business, which was concluded on 1 November.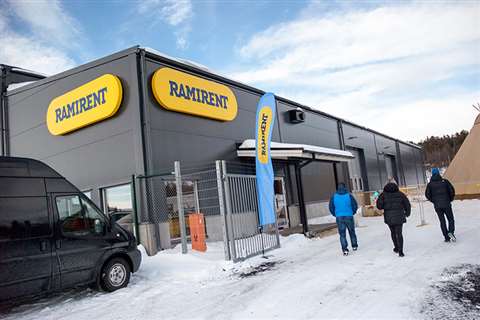 Ramirent's President and CEO Tapio Kolunsarka said he was very satisfied with the third quarter results; "both our top line and especially bottom line performance surpassed our own expectations and we managed to clearly beat our previous year's tough comparison figures.
"Strong customer demand in all of our markets continued in the quarter and good sales mix development and improved operational efficiency contributed to the strong margins."
He said the sale of the accommodation business would allow the company to "solely focus on our core business of equipment rental and related services and re-invest capital to areas where we see higher returns."
The company said that all its operating segments improved their performance, with "strong" outcomes in Sweden, Norway, Denmark and Eastern Europe.
"Despite the cyclical concerns around Nordic construction markets", added Kolunsarka, "we remain optimistic about our possibilities to further drive internal improvements in our core business and to develop our business in the longer-term perspective."
In the first nine months of the year Ramirent has made gross capital expenditures of €153.4 million, up from €135.5 million for the same nine months in 2017.