Recession fears for UK
By Sandy Guthrie04 February 2019
There are fears that it would take only "a small nudge" to tip the UK into recession as a loss of momentum has been recorded for the UK's construction industry in January, with Brexit (the UK's decision to leave the EU) high among the issues worrying the industry.
The IHS Markit and CIPS (the Chartered Institute of Procurement & Supply) UK Construction PMI (Purchasing Manager's Index) found that business activity growth in the UK eased to its weakest for ten months in the UK construction sector. New orders increased only marginally at the start of 2019, which contributed to the slowest expansion of employment numbers for two-and-a-half years.
It said that a number of survey respondents noted that Brexit uncertainty had led to hesitancy among clients and a corresponding slowdown in progress on new projects.
The headline seasonally-adjusted UK Construction Total Activity Index dropped to 50.6 in January, from 52.8 in December.
The index has posted above the 50.0 no-change mark in each month since a snow- related decline in March 2018, but the latest expansion was the weakest seen over this ten-month period of growth.
All three categories of construction output recorded weaker trends than those reported in December. Residential work was the strongest performing area, although the latest expansion was only modest and the slowest since March 2018. Civil engineering activity increased marginally, with the rate of growth much softer than December's 19-month high. Commercial work was the weakest performing area of construction output in January.
Latest data indicated a decline in work on commercial construction projects for the first time in ten months.
Brexit anxiety
The report said anecdotal evidence suggested that Brexit-related anxiety and associated concerns about the domestic economic outlook continued to weigh on client demand. New business growth eased to an eight-month low in January.
It said that input price inflation had continued to moderate in January, with average cost burdens rising at the slowest pace since June 2016. Where an increase in purchasing costs was reported, it added, this was generally linked to rising prices for imported construction products and materials.
Construction firms were said to be remaining positive about the outlook for business activity in 2019. Around 41% of the survey panel expected a rise in output, while only 16% forecast a fall. However, the resulting index signalled a moderation in optimism since December. Large-scale civil engineering projects were cited as a key source of optimism.
Tim Moore, economics associate director at IHS Markit, said, "Delays to client decision- making on new projects in response to Brexit uncertainty was cited as a key source of anxiety at the start of 2019. Difficulties converting opportunities to sales were reflected in a slowdown in total new business growth to its lowest since last May.
"Business expectations for the year ahead slipped to a three-month low and remained subdued in comparison to historic trends in January."
Duncan Brock, group director at CIPS, said, "The biggest shock came in the form of job creation which has managed to suffer the slings and arrows of Brexit highs and lows with solid hiring since the referendum result.
"Employment rose at the slowest rate since July 2016 and with optimism also in short supply, the sector only needs a small nudge to tip it closer to recession."
Housing market quiet
Brendan Sharkey, head of construction and real estate at accountants MHA MacIntyre Hudson, said the housing market was quiet, especially in London, where it was not clear if there would be much activity at all except for the government's Help to Buy scheme.
He said, "Activity has certainly declined since this time last year and suppliers are turning off the tap and waiting for demand to pick up. This has led to suspicions of land banking, but developers can't afford to have expensive properties sitting on the market.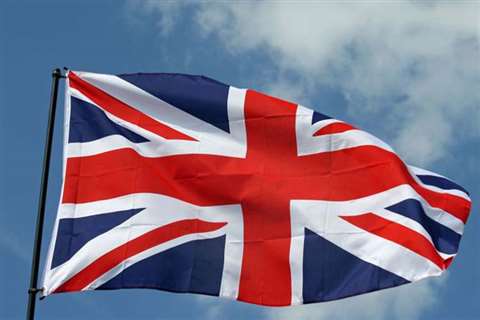 "In the civil engineering sector companies want to put profit over turnover, but it remains uncertain whether this can be achieved."
He said Carillion, which crashed spectacularly last year, had taken capacity out of the market.
"In theory this could have allowed some big firms to regroup, but government projects have also dried up, adding to the sector's challenges."
Phil Harris, director at BLP Insurance, said, "With two months left until the UK leaves the EU and no clear deal in sight, confidence in the construction sector on several levels is in short supply.
"With profit margins under continuing pressure, the financial wobbles at Interserve and Kier (whose CEO left recently) have added to the lack of confidence within contracting and has contributed to a number of new commercial projects being put on hold."
He added, "Credit insurers tightening the thumb screws on sub-contractors and suppliers has added to this toxic mix to erode confidence further."
Chirag Shah, CEO of Nucleus Commercial Finance, said that despite the PMI construction figures indicating sluggish growth in the sector and a slowdown in staff recruitment, construction firms maintained a sense of optimism in their outlook.
"It is crucial," he said, "that businesses looking to grow are supported and can access the right finance, quickly.
"The past year has seen Brexit chipping away at confidence, margins, workforce availability and we've also seen how devastating late payments can be – so, today's figures are not the light at the end of the tunnel many would have liked to see."