Reclamation complete on Porto Dubai
By Chris Sleight16 December 2008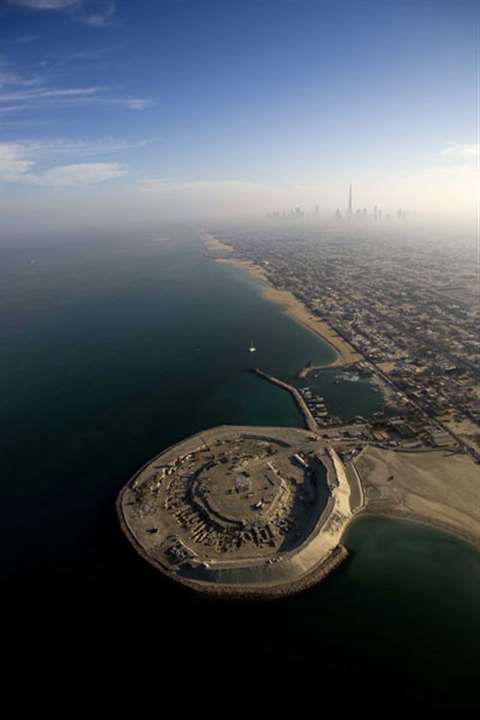 Reclamation work has been completed on Zabeel Properties' Porto Dubai island development. Creating the peninsula near the Umm Suqeim Marina in Dubai, UAE entailed moving more than 1 million m3 of sand and rock.
The circular peninsula will be built with a series of four 4 m tiers, rising to a height of 16 m at the centre. A series of luxury villas will be built Porto Dubai, with the unique tiered structure giving each an uninteruppted view.
Robert Norton, CEO of Zabeel Properties, said, "The reclamation has been a total success and caused minimum disruption to local residents and wildlife. Porto Dubai is a high-end, luxury residential development with some of the most stunning views in Dubai. We are confident that it will be the premier and most sought after villa development in the emirate."
Completion is expected in 2010, and in addition to villas the development will include two restaurants, a spa and health club.