Record revenue for United
By Thomas Allen24 January 2019
United Rentals has recorded significant revenue increases in its fourth quarter and full-year 2018 financial results, breaking some company records.
In the fourth quarter, total revenue increased by 20% year-on-year to US$2.3 billion, and rental revenue grew by 20.8% year-on-year to $1.99 billion.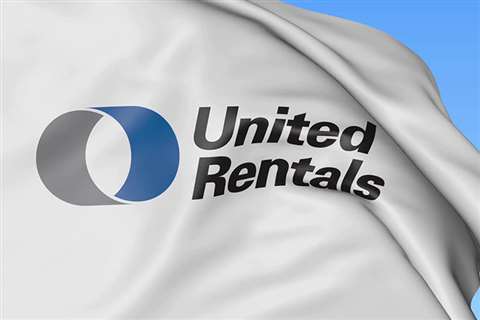 On a GAAP (generally accepted accounting principles) basis, the company reported net income of $310 million, compared with $897 million for the equivalent period in 2017. It should be noted that the fourth quarter of 2017 included a net income benefit estimated at $689 million, associated with the enacted Tax Cuts and Jobs Act of 2017.
For the fourth quarter, adjusted EBITDA (earnings before interest, taxes, depreciation and amortization) increased 18% year-on-year to a company record of $1.12 billion, while the adjusted EBITDA margin dropped 90 basis point to 48.4%. This was attributed primarily to the impact of acquisitions completed in 2018.
Another company record was achieved in the fourth quarter return on invested capital (ROIC), which increased to 11%.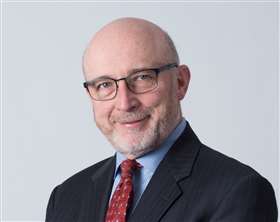 Michael Kneeland, CEO of United Rentals, said, "We delivered strong fourth quarter results, including broad volume growth and rental rate improvement, in a year that leveraged our numerous competitive advantages. Our integration of major acquisitions expanded our service offering, and we gained traction from investments in fleet and technology."
Turning to the full-year results for 2018, total revenue was up 21.2% year-on-year, to $8.05 billion, and rental revenue grew by 21.4% year-on-year, to $6.94 billion – both of which are company records.
On a GAAP basis, net income of $1.1 billion was recorded, compared with $1.35 billion in the previous year.
Adjusted EBITDA for the full year was up 22.1% to $3.86 billion, while the adjusted EBITDA margin increased by 40 basis point to 48%.
Looking ahead, Kneeland said, "Our momentum in the [fourth] quarter gave us a strong start to 2019, when we expect to once again outpace the industry. By reaffirming our guidance, we're underscoring our confidence in the cycle and our differentiation in the marketplace. Customer feedback, as well as key internal and external indicators, continue to point to healthy end-market activity."
This is reflected by the fact that United expects to increase its capital expenditure in the year ahead. Net rental capital expenditure after gross purchases in 2018 came to $1.44 billion, $2.11 billion gross. In 2019, net expenditure is forecast to be between $1.4 and $1.55 billion, after gross purchases of between $2.15 and $2.3 billion.
In 2018, United's fleet comprised about 660,000 units, worth a total of $14.2 billion, and the company's market share in North America is 13%. According to the company's figures, this is almost double the market share of its next biggest competitor, Sunbelt, which has 7% market share.
It is also interesting to note that specialty services have been steadily gaining in significance for United, accounting for 21.4% of total revenues in 2018. This is more than double the figure in 2013, when it accounted for 9.5%.