Redrow confirms best-ever six-month results
By Neill Barston03 September 2014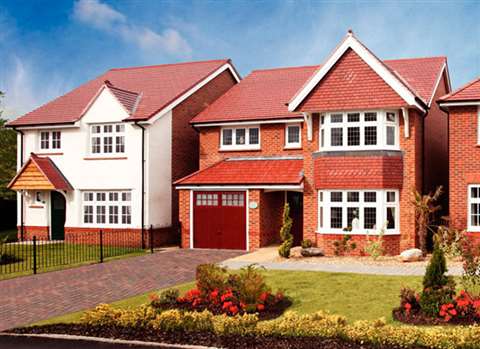 Residential construction firm Redrow has confirmed record half-year financial results, buoyed by an improving UK property market.
The firm's six-month figures showed a 91% increase in profit to £132.6 million (€166.08) and revenue of £864 million (€1.08 billion) - up a total of 43% year-on-year.
Among the main factors behind its improved performance has been the UK government's help-to-buy scheme, designed to kick-start the housing market with favourable mortgage terms for first-time buyers.
This segment produced 35% of Redrow's home completions, as its average property asking prices rose to £239,500 – representing a 13% year-on-year increase.
The company also expanded its staff by 21% to 1,346 and the firm's order book also improved by 85%, standing at £482 million (€603 million).
Chairman Steve Morgan believed the record turnover and profits were a fitting way to mark the company's 40th anniversary.
He said, "The number of homes we built has increased by 27% and as a consequence of this ongoing growth, the number of people we employ has risen by 21%. While this is clear evidence of the success of our strategy it also shows the positive impact of the government's help-to-buy scheme.
"Market conditions have returned to a more seasonal pattern of activity. We have substantially increased our land bank, which should see a good growth in the number of outlets during the year. This, combined with our strong order book, leaves me confident that the group will see another year of significant progress."