Reels and Rings from Magnetek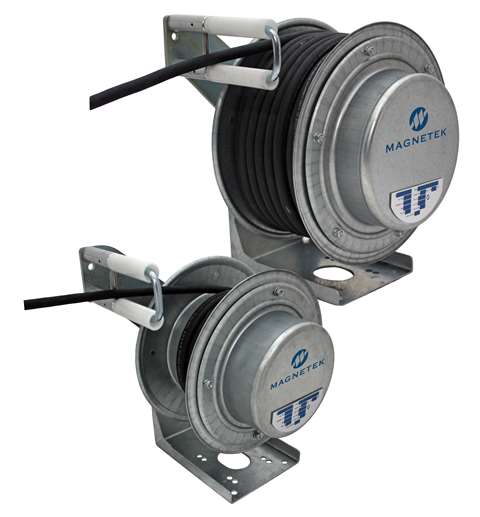 Wisconsin, USA-based Magnetek, a supplier of digital power and motion control systems, has a new cable reel range for mounting on moving machinery to supply power via automatically winding flexible power or control cables.
Spring-driven and motorised reels are available as are slip ring assemblies.
Available in five sizes, the industrial duty spring reels are for general purpose applications, including overhead material handling cranes, mobile and construction cranes.
The mill duty spring reels are designed for foundries and other tough environments.
slip rings are also available for any size or configuration.
For more information see: