Regional report: Turbulent times in Japan
By Thomas Allen02 October 2020
Japan has been beset by a series of human and natural disasters in recent years, such as the Fukushima nuclear plant explosion and the T -ohoku earthquake and tsunami of 2011. Just as the country was recovering, the Covid-19 pandemic hit.
However, rental is helping to bolster the country's resilience.
Naohito Konuma, President and COO of Japanese rental firm Aktio Corporation, says, "The rental industry in Japan has seen growing opportunities to contribute to restoration and reconstruction work through cooperation with local governments."
He adds,"Furthermore, the recent trend of corporate management shifts from the ownership of fixed assets to rental matches perfectly with the rental industry."
Suspended sites
The Covid-19 pandemic has had a negative impact on Aktio's revenues though, with construction sites in urban areas suspended, according to Konuma.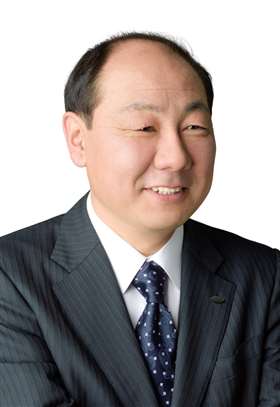 He says the biggest impact has been seen in Aktio's events division. Although he does not disclose figures, he says, "Almost all events have been cancelled or postponed since March. As a result, the sales have not achieved the sales plan for about six months." Perhaps most significant is the postponement of the 2020 Tokyo Olympic Games to next year.
On the positive side, though, Aktio has seen new types of demand resulting from the pandemic. For instance, the company developed a temporary negative pressure unit. The portable cabin has a ventilation system with a built-in anti-virus HEPA (high-efficiency particulate air) filter to keep the air within the unit clean. The space can be used to examine workers, and it can be fitted with sinks and showers.
Skills shortage
When asked about trends in the Japanese rental market, Konuma says, "The shortage of manpower in the construction and civil engineering industries is a major long-term issue," citing the country's low birth rate and the decreasing number of skilled workers.
This has fuelled demand for machinery that is equipped with digital technologies such as telematics. He suggests the Covid-19 pandemic could have the effect of further driving demand for such digitally-enhanced machines because of the greater need for automation and remote operations to comply with social distancing requirements.
"Safety features such as automatic stop devices and alarms are always required," he adds.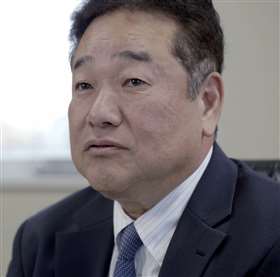 Digital trend
The trend towards digitalisation is proving beneficial for the rental sector in Japan, according to Kazuo Enomoto, President of Hitachi Construction Machinery Japan (HCMJ); "We see increasing rental penetration in Japan due to the higher purchase price of new machines, for example because of ICT features. Provided that domestic construction spending remains stable, we expect that the amount spent in the rental sector is going to increase."
While digital technologies are frequently chosen for private projects to boost efficiency, they are often a requirement for public works in Japan, says Enomoto.
Some of HCMJ's latest models are equipped with the company's Object Detection and Movement Restriction System; "The system improves safety and efficiency of construction sites," says Enomoto.
HCMJ's equipment sales in Japan are evenly split between end users and rental companies, according to Enomoto. "Within the rental industry, the proportion that goes to our own rental division and that which goes to independent rental companies is also almost the same," he adds.
Concentrated construction
Commenting on the impacts of the pandemic, Enomoto says, "Due to the delay or cancelation of construction projects, the construction period is concentrated."
He adds, "The downturn in the real estate market and of the automobile industry, as well as the limited entry of commercial vessels, has had a negative impact on the steel industry."
With regard to the effects on HCMJ's sales operations, Enomoto says, "Sales activity is limited due to constraints on physical visits to customers. Instead, we use alternative means to communicate with customers, such as phone calls, e-mails and SNS. We continue to provide value to customers by using web technology and developing new sales tools while minimising physical visits."
Recovering demand
Japanese rental company Kanamoto says the pandemic caused a temporary decline in demand for rented equipment due to the suspension of construction work, but it is now recovering.
The company has implemented special measures to safeguard the wellbeing of its employees and customers. For example, Kanamoto says, "We converted a large conference into a virtual conference, and we are implementing staggered working hours and teleworking."
Delivery drivers are required to follow special procedures, such as wearing face masks, and when rented equipment is returned to depots, high-touch areas such as handles and buttons are disinfected.
Kanamoto has also seen an increase in orders placed online and by telephone.
Private investment
Although restoration and mitigation work following the various natural disasters in Japan is helping to sustain strong demand for rented equipment, Kanamoto expects private construction investment to take a hit from the pandemic in the longer-term.
The trend towards digitalisation is also highlighted by Kanamoto. The company says it is collaborating with manufacturers and contractors to develop new IT systems and safety features on machines.
One example is Kanamoto's contact prevention system, 'Nakusidento', which is an object recognition function installed on construction equipment.
Another example is the development of a humanoid robot called 'KanaRobo', which can be used to operate construction machines remotely.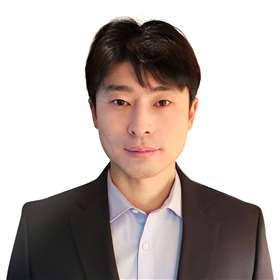 Consolidation
Kanamoto also highlighted the fact that the industry is gradually becoming oligopolistic, which means that it is being dominated by an increasingly smaller number of players.
This was echoed by Sangmin Kim, Head of manufacturer Doosan Bobcat's Japan Regional Office; "Rental companies have become larger through mergers and this is still happening but not as much as before."
He adds, "Some of the rental companies are still trying to grow through the merger of strong local rental businesses, whilst others are trying to differentiate from others with the introduction of new features such as ICT."
About 10% of Doosan Bobcat's unit sales in Japan go to the rental sector, which equates to approximately 30% of sales revenues, according to Kim.
Preference for rental
He says construction equipment such as excavators, cranes and loaders are popular in Japan, but since they are expensive people prefer to rent rather than buy them.
One particular type of equipment highlighted by Kim is Doosan Bobcat's compact tracked loaders with 3D grader attachments, which the company has been supplying to one of Japan's largest rental companies for several years.
"Previously there weren't many compact machines for grading in Japan, especially with ICT," says Kim. "So we introduced our compact track loaders with 3D graders, and as they are quite differentiated from other products, we have sold a lot."
He adds that this particular rental company has been good at introducing these new machines and attachments to customers in Japan, and so they have not only been renting them but also selling them.
Second wave?
The pandemic has not had much of an impact on the demand for Doosan Bobcat's products in Japan, according to Kim – perhaps helped by the fact that the company has been offering various promotions to help its dealers sell more – but he says, "The market seems to be shrinking due to a 2nd wave of Covid-19."
Seigo Minamioka, President and CEO of Japanese rental firm Nikken Corporation, says that, prior to the Covid-19 pandemic, the rental market in Japan was expected to continue growing steadily, but this is now under review. Nikken has seen an overall drop in demand for rental equipment.
"For the time being, investment in the private sector is restrained," he says, "and the demand for rental has decreased substantially. But once Covid-19 is over, the market is expected to gradually come back."
In the public sector, on the other hand, he says, "There is a big demand for restoration and disaster mitigation following the recent great national disasters, and rental demand is stable here."
When asked what has been learned from the pandemic, Minamioka says, "It is necessary to always assume that unexpected situations may occur in the future. And we need to prepare for such unexpected situations by reviewing the business portfolio."
He adds that, with the sudden shift to remote working, businesses in general have been made aware of the need to accelerate digitalisation.
Taking a hit
Kanamoto has taken a hit from the Covid-19 pandemic, with net sales down 5% to JPY91.4 billion and operating profit down 18% to JPY9.2 billion for the six months ending 30 April, 2020, compared to the equivalent period last year.
The Japanese economy was said to have been gradually recovering before Covid-19 emerged, causing construction projects to be suspended or postponed.
"In the construction industry related to the Kanamoto Group," the company said, "public investment remained firm, focused on disaster prevention and mitigation-related works in response to recent devastating natural disasters, and on maintenance and renewal of Japan's aging social infrastructure."
It was added that private construction investment has also been relatively robust.
Against this backdrop, Kanamoto has been proceeding with its 'Creative 60' medium-term management plan. It aims to expand its domestic operations, develop its overseas business and optimise its internal operations.
Despite the impact of the pandemic on construction projects, Kanamoto's Construction Equipment Rental Division – its primary business – was buoyed up by infrastructure projects, disaster prevention and mitigation works, energy-related jobs and redevelopment schemes.