REIC makes oil and gas move
By Murray Pollok31 May 2023
Rental Equipment Investment Corp (REIC) has acquired Midstream Equipment Corp, a specialty oil and gas rental and asset management business located in Calgary, Canada. The price has not been disclosed.
Founded in 2015, Midstream rents equipment for critical applications in oil and gas and large industrial sites, including compressors, generators, process equipment modules (skids), and vapour recovery units.
It is REIC's sixth acquisition since it was acquired by private equity firm Kinderhook in early 2022, and its 18th since its founding in 2014 by CEO Kevin Fitzgerald.
Fitzgerald said; "Midstream's product offering and technical knowledge lead the market and we look forward to helping Kyle Twa and Jay Formenti grow the business."
Twa and Formenti, who are co-presidents of Midstream, said they were looking forward to leading the company "to the next phase of our growth and we are delighted at the opportunity to join the REIC / Kinderhook portfolio.
"Increasing our access to the additional resources of REIC will help scale our business and, most importantly, continue to service our customers."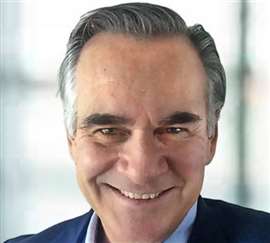 Kinderhook managing director Paul Cifelli said the deal would expand REIC's specialty rental offer; "We are eager to partner with Midstream's experienced management team who have deep sector expertise and a long history of growing businesses in this market."
Headquartered in Kalispell, Montana, REIC has a general rental fleet with aerials, earthmoving equipment, power, compression and other small equipment, and a specialty division focused on heating, ventilation and air conditioning (HVAC) products. It has 46 locations in the USA and 6 in Canada.