Renta sales up by 40% in 2022
By Lewis Tyler19 April 2023
Renta Group has revealed that it saw a 40% increase in its sales for the year ending 2022, resulting in a record year for the Finland-based company.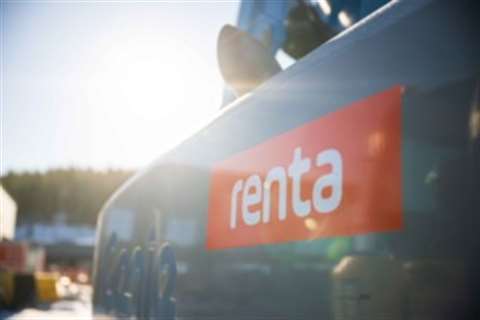 According to figures released in its annual report, the rental firm saw net sales of €386 million, up from the €274 million it posted in 2021, while EBITDA increased by 39% to €140 million.
Sweden remains the company's largest source of revenue for the company having generated €163 million over the course of the year with 26% growth.
Elsewhere, its segments in Finland (9%) and Central Eastern Europe (316%) saw "significant growth", while Denmark, which was reported as a stand-alone region for the first time, generated net sales of €18 million and made a "meaningful contribution to the Group's performance" thanks to the acquisition of Lohke Materieludlejning. 
Elsewhere, the company made several other acquisitions, including Norwegian rental company Utleiesenteret, Latvian pumping equipment rental business Uprent Group and Swedish equipment rental company Lars & Erik Maskin.
Looking back at 2022, Renta said it had demonstrated its "ability to successfully manage the risks faced from several challenges affecting both the industry and the wider economies in which we operate, including cost inflation and longer lead times for equipment. We believe the Group is a well-positioned to stave off further uncertainty and continue to grow.
"The market forecast across our regions remains favourable, overall. The outlook for rental markets is stronger than that of construction markets, while high levels of industrial investment afford us additional protection against potentially declining rates of construction."