Ritchie Bros. breaks records with Orlando auction
By Lindsey Anderson27 February 2020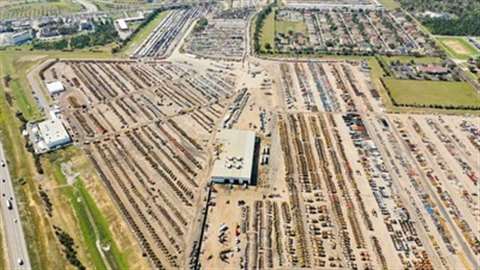 The annual Ritchie Bros. auction in Orlando, Feb. 17-22, broke attendee records this year, with more than 18,100 people from 85 countries onsite. The auction saw 13,500 pieces of equipment sold totaling more than $237 million. Even with attendance numbers higher than ever before, more than 53% of the equipment sold was done so online and approximately 81% was sold to out-of-state buyers, from as far away as Australia, Belgium, China, India, Poland and the United Arab Emirates.
"We are very pleased by the record attendance we saw for our Orlando auction last week, helping us achieve strong pricing on the wide variety of equipment available," said Ann Fandozzi, CEO, Ritchie Bros. "The makeup of this auction was certainly different from last year, with less heavy construction assets—due to high workloads in this industry—and more transportation gear. Utilizing our wealth of data, machine-learning, and in-house expertise to strengthen our customer offering, it's our objective to provide customers with increased insights to help them make more informed decisions on how to market their assets across all Ritchie Bros. channels. Examples of this were seen in our record-breaking Tipton auction and strong Houston event earlier this month, as well as increased participation in our online offerings. We're also seeing great momentum building for our Las Vegas auction held during CONEXPO-CON/AGG next month."
Fandozzi continued, "There were many highlights during the week, but one that really stood out was the sale of a Volvo special edition 'Gold Rush' excavator sold for charity on Day Five. Selling for $290,000 to an online buyer from Belgium, all proceeds are being donated to Habitat for Humanity and Building Homes for Heroes. We'd like to thank Volvo for involving us in this event. Another big highlight in the auction was the sale of a 2015 Link-Belt 100-ton crawler crane which sold for $560,000."
Equipment was sold for more than 1,200 consignors—setting a new Orlando site record. Highlights in the auction included 740 truck tractors, 730 excavators, 390 skid steer loaders, 380 compactors, 290 wheel loaders, 280 dozers, 150 articulated dump trucks and more. All items were sold without minimum bids or reserve prices.