Ritchie Bros. gears up for Orlando Auction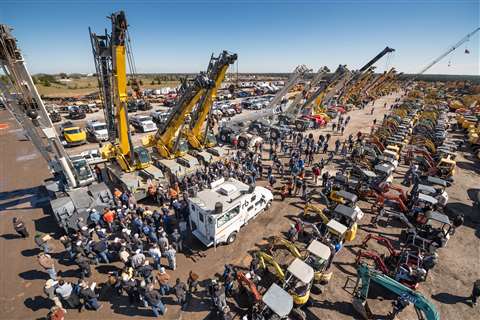 Ritchie Bros. holds more than 120 auctions in the United States each year, but nothing compares to its annual five-day Orlando event each February. Three weeks out from the Feb 20-24, 2017 auction and there are already more than 7,200 items consigned from 650-plus equipment owners, according to the company
The auction will have equipment in every industry, with particularly large selections of gear for the construction, transportation and lifting industry. Thus far the sale will involve more than 520 excavators, 195 wheel loaders, 125 dozers, 355 truck tractors, 370 aerial work platforms and 95 cranes.
Jake Lawson, group senior vice president, Ritchie Bros., said: "The February Orlando auction is unique as it's a melting pot of equipment from all across the United States and neighboring countries. Many contractors hold onto their equipment for the chance to be a part of this massive auction. The equipment selection we will be offering is unmatched anywhere, which results in record bidder registration from around the world. Year after year we set new attendance records with this auction. In February 2016, we had more than 9,850 bidders from 79 countries."
Online registration is open now; on-site registration begins on February 16.
The preliminary auction schedule (subject to change) is:
Monday, Feb. 20 — Skid steer loaders, multi-terrain loaders, loader backhoes, telescopic forklifts, rough terrain forklifts, scissor lifts, boom lifts
Tuesday, Feb. 21 — Wheel loaders, motor graders, articulated dump trucks, drilling equipment, forestry equipment
Wednesday, Feb. 22 — Crawler tractors, cranes, boom trucks, rollers, environmental equipment, aggregate equipment, van trucks, flatbed trucks
Thursday, Feb. 23 — Excavators, dump trucks, mixer trucks, water trucks, mechanics trucks
Friday, Feb. 24 — Truck tractors, trailers, pickup trucks, automobiles
For more information about the Orlando auction, visit rbauction.com/Orlando.