Ritchie's first Scottish sale
By Sandy Guthrie05 October 2018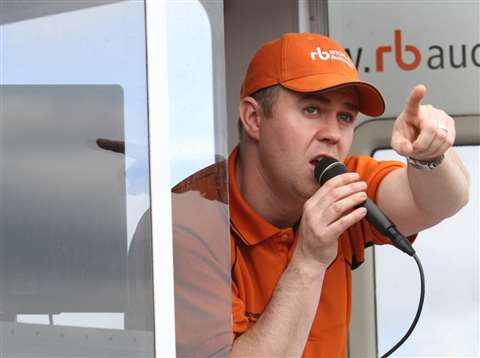 International auction firm Ritchie Bros will be holding its first-ever auction in Scotland, selling more than 250 equipment items and trucks on behalf of MW Hire Group and others.
It will take place on October 16, in the town of Irvine, south west of Glasgow. Bids can be made in person, online in real time at rbauction.com, and by proxy.
Rupert Craven, Ritchie's sales director for the UK & Ireland, said, "The auction features an excellent mix of well-maintained ex-rental equipment used in house building and civil engineering projects, including 50-plus Cummins, Himoinsa and Cat generators.
"As always, the auction is open to the public, and we expect participants from across Scotland and around the world."
Equipment up for auction includes excavators, telescopic forklifts, rollers, dumpers, lifts and more. There are no minimum bids or reserve prices at the auction, everything will sell to the highest bidders on auction day.
Brien Daly, sales and equipment purchasing manager at MW Hire Group, said, "Similar to Ritchie Bros, we pride ourselves on being able to offer excellent inventory choices. With the main focus on our generator business and a great selection of low-hour machines, there will certainly be something for everyone in this auction."
Ritchie said that among the equipment highlights would be mini and midi excavators, including an unused 2018 Yanmar VIO80-1; rollers, including Dynapac 3500s and Bomag 213DH-4s; telescopic forklifts, including JCB 540-170s and 535-140s; and scissorlifts, including JLG 1930ESs and Genie GS2646s.