Riwal expands in Germany
By Joe Malone01 October 2018
Riwal has annouced the acquisition of rental company Adam GmbH, extending its presence in Germany.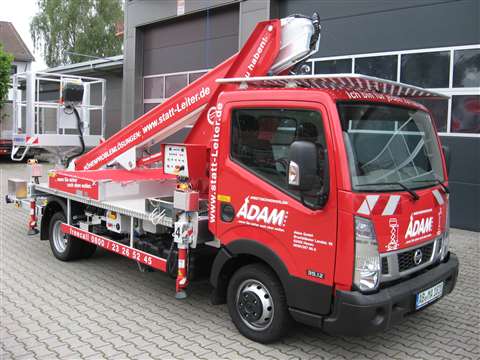 Adam GmbH is a rental specialist of aerial work platforms, telehandlers and forklifts, founded in 1990 by Markus Adam. The company is based in Hanau, near Frankfurt, has 20 employees, two locations and operates a fleet of 110 machines, including scissor lifts, boom lifts and truck-mounted platforms.
The company's managing director Markus Adam will advise on the transition until the end of this year. It will be integrated into the German Riwal depot network, which will increase Riwal's presence in the country to 12 depots.
Norty Turner, Riwal's CEO, said, "Following the purchase of AFI GmbH in 2017, the acquisition of Adam GmbH enables Riwal to further strengthen its market coverage in Germany, especially in the Frankfurt area as well as the Northwest of Bavaria.
"Riwal and Adam GmbH are a strong fit as both companies are specialists in powered access and have a strong customer focus. Adam GmbH has a wealth of experience in the rental of truck-mounted platforms, which will be beneficial to further expand our business in that market segment across Germany."
Adam added, "I am proud that our company is joining forces with one of the global leaders in powered access rental. We will be able to share our local market knowledge with the Riwal team and the acquisition will provide development opportunities for the employees.
"In the period ahead, I will closely work for Riwal to ensure a successful integration between the two companies."