Rockster R800 recycles concrete factory
By Leila Steed26 September 2019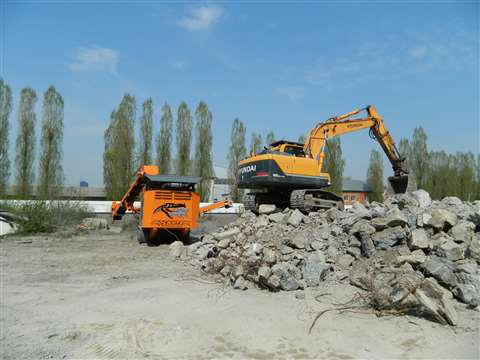 A Rockster R800 has crushed around 280,000m3 of reinforced concrete, as part of the demolition of a factory used to manufacture reinforced concrete.
Kombinat Stroitel'nykh Detaley was the largest supplier of reinforced concrete products in Russia's Central Chernozem region, according to crushing equipment manufacturer Rockster.
Kombinat's old factory and buildings, at which railway tracks and crossings were manufactured, were marked for demolition after the company was declared bankrupt.
Rockster said that the R800 jaw crusher was designed to be robust and that its crushing chamber could handle large amounts of reinforced concrete with ease. The machine contains a magnetised separator which removes metal from the crushed material.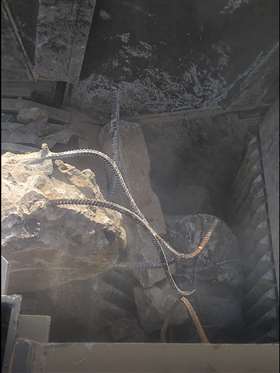 The model, which is able to crush around 100m3 of material per hour, features a side discharge conveyor that removes fine and earth materials identified during pre-screening. Rockster said this improved the flow of material and produced a better quality of grain.
Maksim Perminov, Rockster Russia dealer, said: "The advantages of this crusher are compact transport dimensions and little weight that do not have special restrictions for transportation. An increased maintenance interval to 1,000 hours, low service and usage costs thanks to little wear are further benefits."