Rogers offers flexibility for Anchor
By Ian Vallely28 January 2016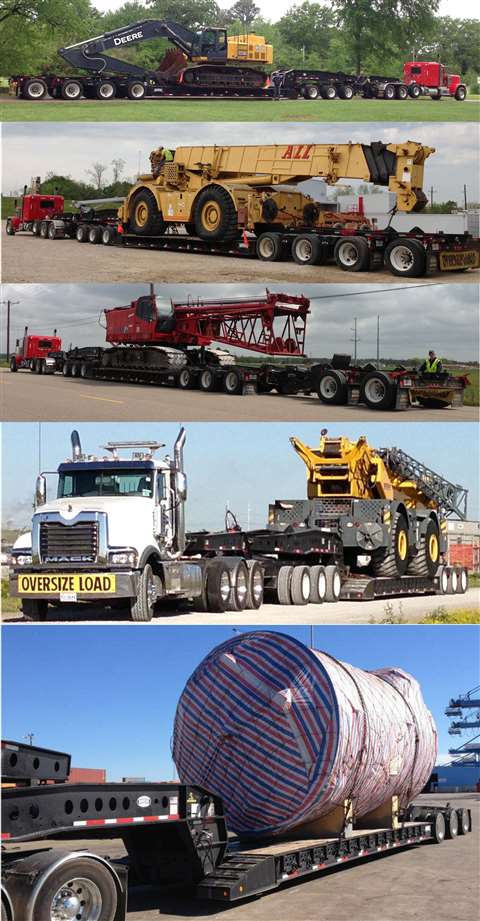 Anchor36 Trucking, in Louisiana, USA, specialises in transporting oversize, overweight and difficult loads. To maximize its ability to haul a wide variety of specialized loads, Courtney Brauninger, president and co-founder of the company, approached Rogers Brothers Corporation with a request for a design that would allow it to reconfigure a single trailer for multiple purposes.
Rogers manufactured a trailer with interchangeable platform and I-beam decks. A drop-side deck can be added at a later date. Because Anchor36 focuses on the construction industry, a 'bucket pocket' and 'boom trough' were built into the platform deck to contain the excavator's booms and buckets for increased overhead clearance.
Rogers' CobraNeck, multiple ride height gooseneck is enhanced by a 72 inch (1.8 metre) gooseneck extender for a three-axle jeep dolly. The rear frame has removable/flip fourth and fifth axles with air lift on the third axle and a self-equalizing "nitro" spreader.
Depending on the configuration, the trailer is rated at either 90 or 70 US tons (81.5 or 63.5 tonnes) capacity.