Rokbak enhances Haul Track telematics system
By Catrin Jones21 April 2023
Rokbak has announced that they have responded to market demand for higher connectivity and automated functionality by enhancing its Haul Track telematics system.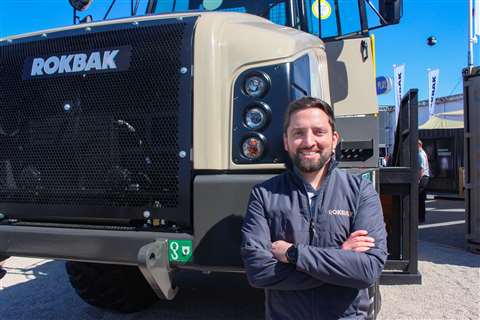 The improved system was recently presented at this year's ConExpo as part of Rokbak's four product focus areas: innovation, sustainability, connected services, and efficiencies. The system offers a range of features that simplify fleet management, provide higher levels of machine protection against operator misuse and unexpected downtime, and enable customers to manage their operating costs.
The Haul Track telematics system is said to be designed with an easily customisable dashboard on a new website that simplifies and speeds up how users view and retrieve operating information from afar, providing more accurate and cost-effective insight.
Haul Track also meets the Association of Equipment Management Professionals (AEMP) Telematics Standard 2.0 Application Programming Interface. Rokbak says that this allows owners of mixed fleets to manage their telematics data in one place. Data is presented in a standard format, which means the output from Haul Track can be integrated with customers' own systems.
"Haul Track puts machine owners back in the operator's seat, figuratively speaking, reassuring them that their valuable investment is in safe hands," says Charlie Urquhart, product manager at Rokbak.
"Accompanied by a new website that provides an easily customisable dashboard to simplify and speed up how they view and retrieve operating information from afar, it offers a much more accurate and cost-effective insight into a whole host of factors that have the capacity to make or break their bottom line."
The telematics system hardware is fitted as standard on all Rokbak EU Stage V and Tier 4 Final articulated haulers.