Rooftop bar for Hall's Crane
By Laura Hatton18 December 2014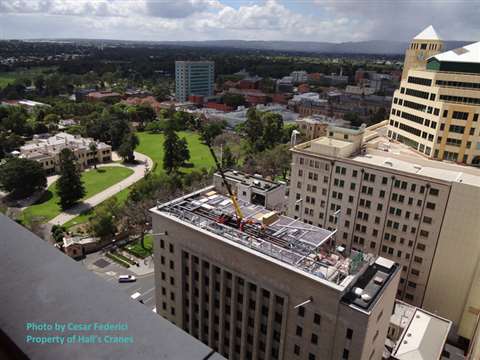 Crane service provider Hall's Crane chose a Unic URW 706 mini crawler crane to erect a rooftop bar in Adelaide, Australia.
The Unic URW 706 was lifted onto the roof of the building using a 350 tonne capacity Liebherr wheeled mobile telescopic crane. The 6 tonne capacity URW 706 could then lift the steel into place for the bar.
The main contractors for the project were Cook Building & Development and Woods Constructional Engineers. The project started in June and was finished in December 2014.