RT550E gets to work in Singapore
By Laura Hatton17 June 2014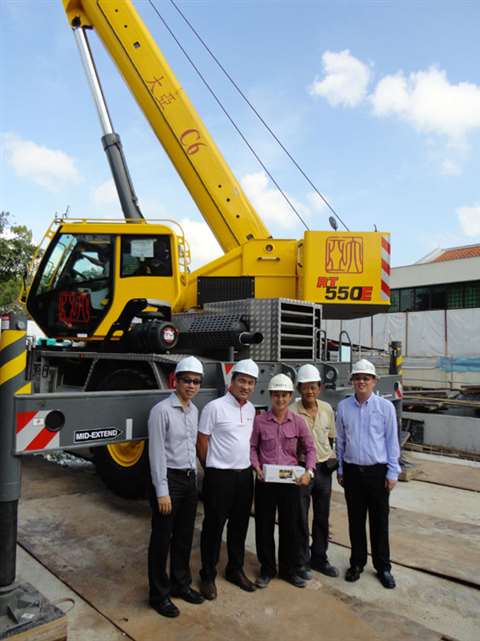 Construction company Daiya Engineering & Construction has taken delivery of the first Grove RT550E rough terrain crane in Singapore.
The 45 tonne capacity crane has a 39 metre boom, which can be extended to 47 m using an 8 m fixed swingaway jib attachment. It is 12 m long and 2.55 m wide. In addition is has the Crane Control System, which automatically configures boom length to suit specific loads and radii, the manufacturer said.
Eric Foo, Daiya senior operations manager, said, "The RT550E has a very long boom but a small footprint, and is quick and easy to set up. We often have to travel down narrow roads and have limited time on site so we need a fast and reliable crane. We know that Manitowoc Crane Care after sales support is on hand to keep us up and running."
The RT550E rough terrain was supplied by local Manitowoc dealer, JP Nelson. It is being used on a six-month project in Singapore, helping build luxury villas. Tasks for the rough terrain include lifting general construction materials, including sheet piling, steel bars, concrete and timber.