Russia green lights 2,000 km 'Moscow bypass'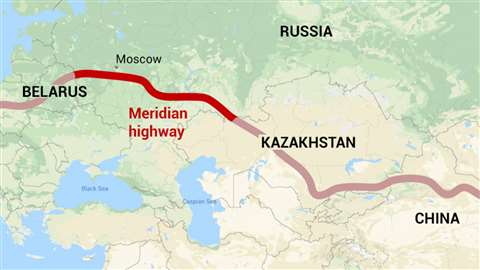 The Russian government has given its approval for the construction of a toll road to run from Kazakhstan's northwest border to Belarus.
Seen as an important element of the strategic China to Western Europe corridor, the road has the potential to dramatically cut freight shipping times across the continent.
The proposal for the 2,000 km Meridian highway was put forward by Alexander Ryazanov, the former chairman of Russian gas company Gazprom.
Suggesting a timeline of 12 to 14 years to complete the project, and an estimated cost of €8.1 billion, Ryazanov said his company, Russian Holding, currently owns approximately 80% of the land through which the road would run.
The plan was approved last month by Russian Prime Minister Dmitry Medvedev, who has also reportedly offered to assist Russian Holding in securing investment for the project, potentially from China.