Russia to build Europe's tallest residential skyscraper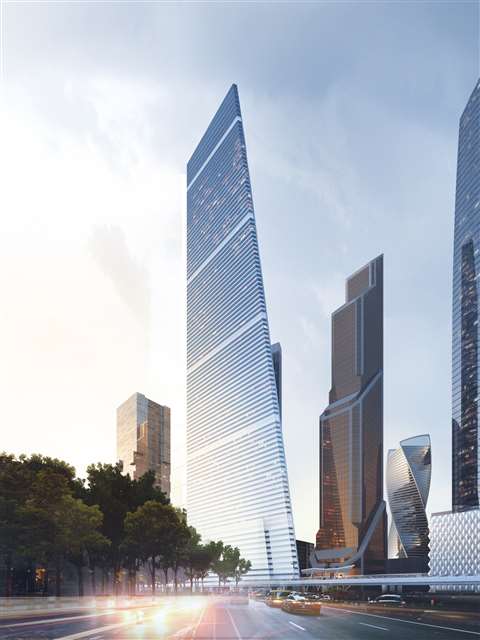 The tallest residential skyscraper in Europe will soon be built in Moscow, Russia.
Details of the project were released by the Moscow city government and Mosinzhproekt, Russia's largest engineering holding, which will be responsible for the implementation of the project.
Albert Suniyev, the first deputy general director of Mosinzhproekt, said the complex is named 'One Tower' and will be the first residential complex located in Moskva-City - an area that was formerly an exclusive commercial development near the western edge of Moscow's central district.
One Tower will be the tallest residential building in Europe at a height of 405m (101 floors plus three underground floors), and with a total area of 279,000m2.
The building will have the shape of a bevelled prism with gradient glass facades. The design team also claims that the building will have the highest viewing platform in Europe.
Suniyev said the volume of investments in the project is estimated at RUB49 billion (€693 million). The majority of which will be allocated from the company's resources, with the remainder provided by some Russian banks, particularly Sberbank, in the form of loans.
According to Mars Gazizullin, general director of Mosinzhproekt, during the construction of monolithic structures for the building, three high-rise tower cranes will be used. They will be fixed to the monolithic structure of the building and built up as the tower rises.
The majority of construction works for the project are scheduled for completion by 2023, with the general contractor expected to be chosen later this year.
The new complex will be officially launched by September 2023. So far, Mosinzhproekt has already begun preparatory works for its construction, along with Capital Group, one of the leading local developers, owned by Russian billionaire Vladislav Doronin, the developer behind the Moskva-City zone.