Russian airport job for JCB
By Lindsay Gale12 June 2008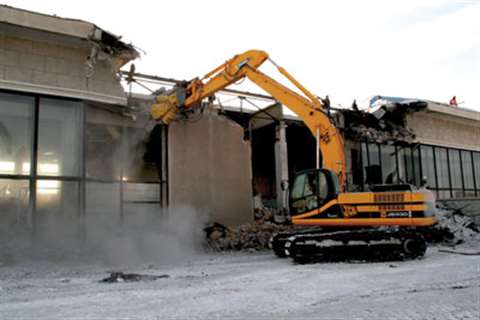 Located in Ekaterinburg, Russia, Koltsovo International Airport is being redeveloped to make it a transport hub between Europe and Asia – currently 1.5 million passengers use the airport annually, with 20,000 aircraft movements taking place over the same period.
A new terminal was constructed in 2007, and the development plans call for a second terminal building to be constructed. To clear space for this, an outdated terminal building had to be pulled down.
Demolition contractor Uralkomplekt used two JCB JS330 tracked excavators to carry the work out, one mounted with a demolition crusher and the second with a hydraulic breaker. The building was brought down in less than three weeks. A JCB456ZX wheeled loader was also used to clear the demolition waste from the site. The latter machine was acquired by the airport and following the demolition will be used for general duties around the complex, such as snow clearance.