Russian construction plunged into Covid-19 crisis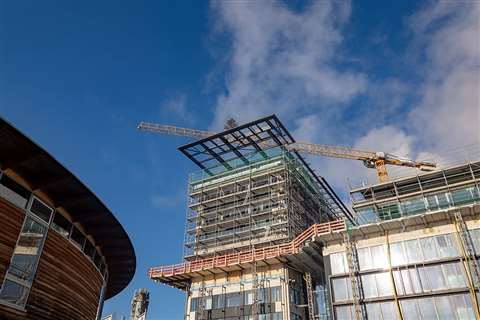 A report from the Eastern European Construction Forecasting Association (EECFA) has revealed that, as confirmed cases of the Covid-19 virus soar, the government is insistent that construction projects remain on track.
Only projects in Moscow and the Moscow region have been curtailed, where the largest number of virus cases have been recorded.
Yesterday, Russia reported an increase of 10,600 in confirmed cases – the biggest daily rise since the crisis began – and the figure for the entire country now stands at more than 145,000 cases.
EECFA reports that the construction industry is likely to be one of the hardest hit, with social distancing on construction sites extremely difficult to maintain.
The Russian news agency Tass reported late last week that the country's construction minister, Vladimir Yakushev and his deputy Dmitry Volkov had both contracted the coronavirus.
As its two most senior figures now face their own battles with the virus, the Ministry of Construction is under pressure to develop an anti-crisis programme for the industry, set to include subsidising interest rates on mortgage loans to support demand for property, as well as credit and tax moratorium for developers and measures to reduce the cost of project financing.
According to EEFCA, the government is also considering the possibility of having state-owned companies purchase unsold apartments from developers. Furthermore, until January 1, 2021 housing developers will not face punitive action, should the completion of residential building projects be delayed.
In non-residential and civil engineering segments, as support measures, the Ministry plans to increase a number of government contracts and lift advances on those contracts from 30% to 50%.