Russon to forge PB sales in the UK
By Euan Youdale13 October 2015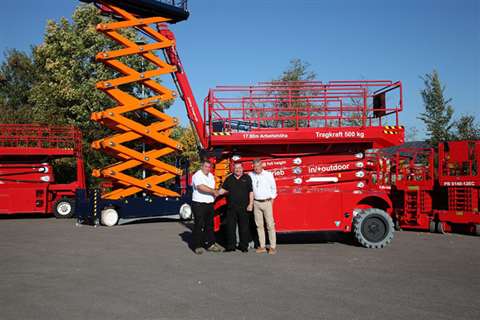 Germany-based PB Lifttechnik has appointed Alan Russon as its sales and service representative in the UK and Ireland.
Mr Russon, who has longstanding experience in access equipment sector, started in the role on 1 October. From now on he is the contact person for all PB products in the UK and Ireland. As well as promoting the brand and sales across the PB product range, Mr Russon will offer service for PB scissor lifts.
"With Alan and his team we get a lot of experience and know-how on board. Our clear objective is to promote PB and its products in the UK market, and to further strengthen our international sales network. Ultimately, we are convinced that this joint venture between PB and Alan will be successful" said Dieter Pawlowski, CEO of PB.