Ruthmann expands Ecoline
By Euan Youdale03 November 2022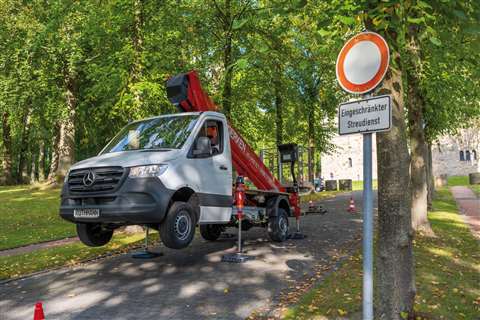 Ruthmann has expanded its budget Ecoline truck mount series upwards with a 27m working height model, with 16m.
The Ecoline 270 extends increases the maximum working height of the series by three metres and has a compact vehicle length of 7.53m and a permissible inclination of up to 5°. Another feature of the 270 is the use of fine-grained steel construction.
Until now, the telescopic Ecoline series was available up to 23m and articulated telescopic aerial platforms were available up to 24m. The new 270 is still available on a 3.5 tonne chassis and has been shortened by around 30cm, compared to the Ecoline 230, bringing increased manoeuvrability and less damage risk. The rear cross beam is foldable, as on Ruthmann's Steiger TB range.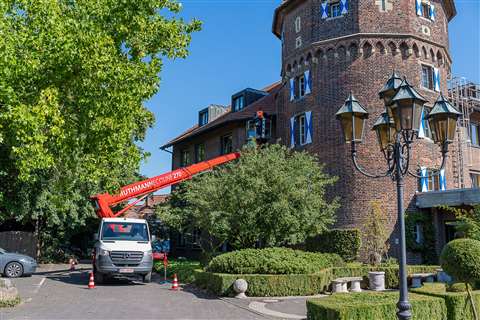 The telescopic boom system comes from the manufacturer's Steiger TB 270+, while the optimised base frame comes from the Ecoline 230, and the foldable light carriers from the current STB 270 pro. The model also uses the same control panel as the Steiger line, while keeping the same basket load of 230kg as the Ecoline 230.
It is suited to a range of applications and the horizontal-vertical stabilisation makes it possible to position the unit close to an object to optimise the available outreach.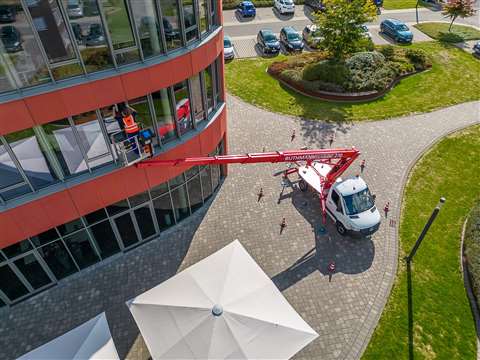 Stabilisation is on two sides, on one side or within the vehicle profile, enabling it to be positioned in confined spaces, and automatic function, available as an option, helps to bring the model quickly into an operating position.
A new feature on the 270 is the stabilisation stroke, which is increased by 50mm compared to the Ecoline 230. This enables work on slopes where the 270 can be used safely with the aid of the wedge-shaped Ruthmann supporting plates.