Ruthmann sets up North America subsidiary
By Euan Youdale27 June 2018
Germany-based Ruthmann has established its own subsidiary in North America.
Ruthmann North America will continue to develop the manufacturer's presence in the continent along with its two long-standing sales and service partners, Time Manufacturing and ReachMaster.
Uwe Strotmann, general director of sales at Ruthmann, has been appointed president of the new entity with Rolf Kulawik, managing director at Ruthmann, becoming its executive vice president. Both will continue to be based in Germany.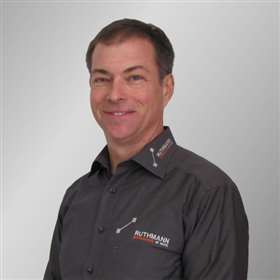 Tom Goyer will take up a new position as vice president of sales and market development in North America and will be its day-to-day manager. Goyer is based in Tampa, Florida and will conduct nationwide activities from there. He brings with him an extensive experience in the truck-mounted powered access industry and will be responsible for the strategic development of the Ruthmann truck mounted products in North America.
As Kulawik explained, "With this step we want to provide more support and focus to our sales and service partners by being closer to the customers. Tom knows the North American market for truck mounted aerial working platforms like the back of his hand and is therefore the ideal candidate for this new important position."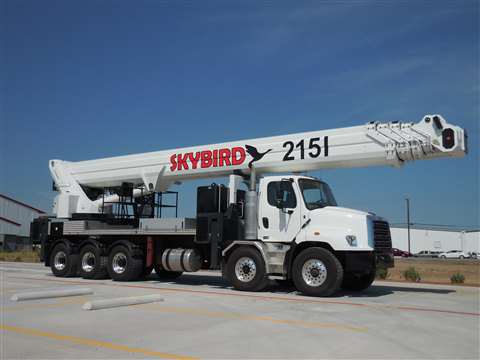 Time Manufacturing will continue to be Ruthmann's longstanding partner for larger truck mounts. Together, they have developed the US market for Ruthmann Steiger products and adapted the Germany-made lifts to conform with ANSI Standards. The Skybird 215l is a result of these efforts.
For eight years, ReachMaster has been the exclusive importer and distributor in North America of the Ruthmann Bluelift line of compact track-based lifts from Italy, and will continue to do so. Last year ReachMaster expanded its portfolio of specialty lifts to include the Ruthmann Eagle T108A, the first truck-mounted 108ft lift in the US that can be driven without a commercial driver's license. New Eagle models are in the pipeline.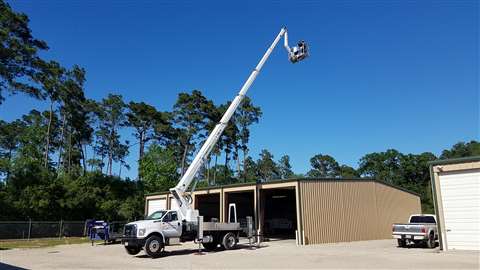 Ebbe Christensen, president of ReachMaster, said, "The joint development between our companies of the Eagle mid-range truck mounted line has shown there is a niche market for this type of product. We welcome Tom onboard as another great example of Ruthmann's commitment to the market. I have known Tom for years, and I know he will be a great asset for us in developing this segment of the truck mounted market together."
Goyer added, "The Ruthmann products fit perfectly in the North American market place. Together with our partners we look forward to offering the best of everything in one, coordinated package: high performance, top quality, and superb service and customer support. This is what the North American market has been waiting for and I am very excited to be a part of it."