Safe urban driving with Collett & Sons
By Laura Hatton27 February 2015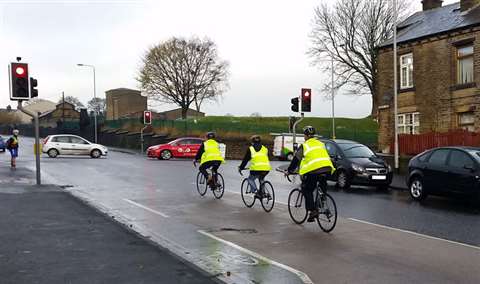 UK Transport company Collett & Sons is offering Joint Approvals Unit for Periodic Training (JAUPT) approved FORS Safe Urban Driving Courses.
The training sessions will be held at the Halifax Centre of Excellence Training Facility, in Yorkshire, UK.
The FORS Safe Urban Driving course focuses on vulnerable road users, including pedestrians, cyclists and motorcyclists. Training includes practical 'on-road' cycle training, aimed at providing drivers with a cyclist perspective or riding in urban environments, a spokesperson said.
Andy Mullen, Collett & Sons training manager, said, "We have created a Safe Urban Driving course that has been JAUPT approved for delivery as part of an LGV drivers CPC periodic training. This course is now available to companies similar to us who cannot afford to have drivers taken away from operations to attend a similar course located in London, or can't meet the requirements of having a guaranteed number of drivers attend on the same day for the course to be delivered."
Attending a Safe Urban Driving course is a mandatory requirement under the Standard for Construction Logistics: Managing Work Related Road Risk (WRRR). The training counts towards the 35 hours Driver CPC.