Safety first for Swedish rental company
By Joe Malone12 September 2017
Sweden-based rental company Byggmaskiner-Gruppen Sverige has introduced a QR code, label-printing system on all its machines, in a bid to improve safety for its operators.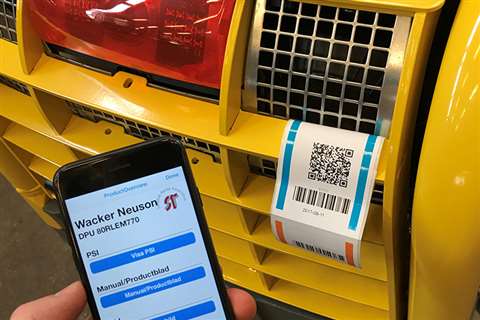 The company has worked alongside UK software developer MCS and the Swedish Rental Association (SRA), with the aim of reducing accidents on construction sites.
Byggmaskiner-Gruppen has used the MCS-rm rental solution and is said to be the first Swedish company to fully embrace the SRA safety guidelines using QR codes on machine labels.
The QR code links to the SRA standard personal security information (PSI) and user instructions for that specific machine and model.
The SRA introduced PSI data sheets to describe important equipment safety information on safe handling, protective equipment, risk management and technical data in a consistent format to reduce the number of accidents in the workplace.
Wille Törnkvist, manager at Byggmaskiner-Gruppen Sverige AB, said, "We've been inspired to make safety information more accessible to our hire customers, having read last years' headlines on the number of accidents on construction sites.
"It had to be easy for operators to access these documents otherwise safety can easily be overlooked."
He added, "QR codes work with any QR reader on both iPhone and Android.
"By attaching a new QR code for each hired machine, we can always ensure that the customer receives the latest safety information."
Törnkvist said the advice and co-operation from MCS had been exceptional, and said the software company had enabled it to become the first rental company in Sweden with a QR code solution.
New appointment for MCS
Meanwhile, MCS has announced it has appointed Niclas Holmberg as its customer service consultant for the Nordic region to provide additional implementation support, bolstering its regional team to four.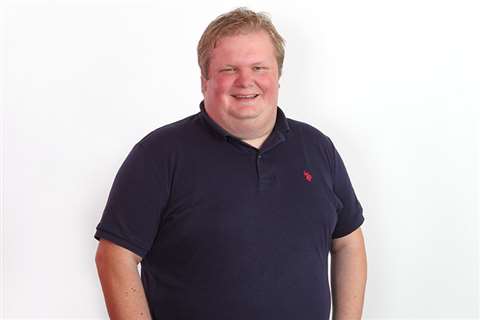 Holmberg is from Finland and is fluent in Finnish, Swedish and the English language. He has previously worked at technology company IBM as IT training manager on its new product releases and is currently undergoing induction at MCS' UK head office.
On his appointment, Holmberg said, "I am really looking forward to getting to know MCS' Nordic customers and to learn more about MCS-rm and the rental industry.
"I am keen to use my extensive IT knowledge to help support MCS' new and existing clients in their rental projects."