Salini Impregilo for Florida highway
By Thomas Allen21 November 2017
A section of the new Suncoast Parkway 2 (SR 589) highway in Florida, US, is to be built by Italy-based construction firm Salini Impregilo for US$134.6 million.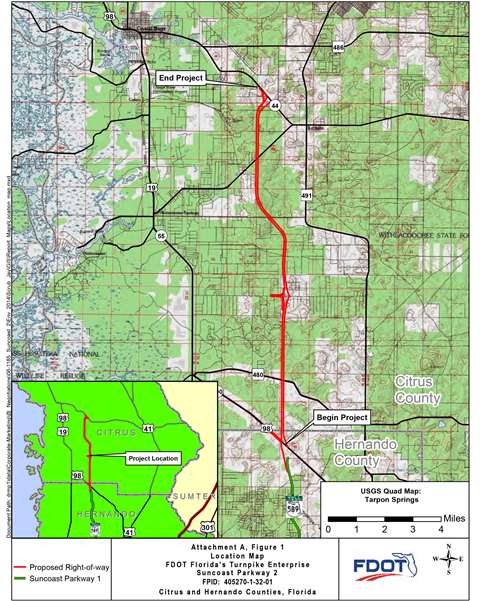 The company's US subsidiary Lane Construction has been selected to construct the second of two sections of the highway, which will run from south of SR 700 in Hernando County to SR 44 in Citrus County.
The four-lane, limited-access toll road will stretch 21km from the existing Suncoast Parkway, and will form part of a regional corridor along the western coast of Florida.
The project will include milling and resurfacing, base work, drainage improvements, curb and gutter work, the installation of lighting, signs, guardrails and traffic signals, and the construction of retaining walls, sidewalks and 15 bridges.
It was said that the SR 589 was intended to reduce commuting times and improve sustainability by contributing to the reduction of emissions along the existing road network between Citrus County and the Tampa Bay Region.
Construction work is slated to begin in early 2018, and should take about 48 months to complete.