Salini Impregilo results soar
By Chris Sleight15 May 2015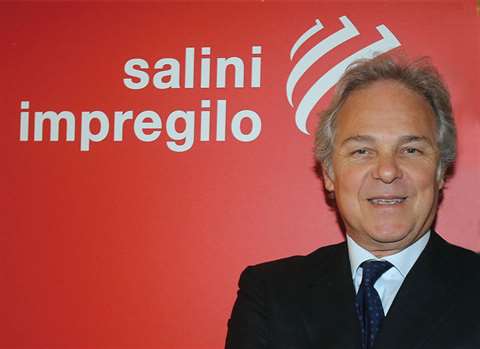 Salini Impregilo's net profit for the first quarter of 2015 came in at € 51. million, almost double what it was in the same period last year. The rise was accompanied by a 14.4% rise in revenues to €1.0 billion.
CEO Pietro Salini said, "The results achieved in the first quarter of 2015, in terms of growth and profitability, confirm a good start to the year for our group. Effective management and the favorable trend in our reference market make us confident in reaching the targets set for the current year."
The company also saw its net debt more than have to €214 million, compared to €570 million a year ago.
Its new order intake for the quarter was €773 million, compared to €421 million in Q1 2014. This included €151 million for the expansion of the Suleja Minna (Phase II) highway in Nigeria, in addition to oterh minor work in the country.
This pushed the company's order backlog to € 33 billion at the end of the first quarter. Salini Impregilo said € 25.8 billion of this related to construction work, with the remaining €7.2 billion sitting in its concessions business.