Salini Impregilo to build Qatar stadium
By Chris Sleight10 July 2015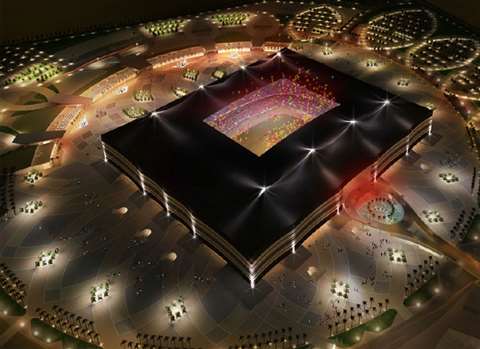 A consortium led by Salini Impregilo has won the € 770 million (US$ 855 million) contract to build the Al Bayt stadium in Al Khor, Qatar. The facility, some 50 km north of the capital, Doha is scheduled to be used as one of the venues for the 2022 FIFA World Cup.
The contract comprises € 716 million (US$ 795 million) for the design and construction of the stadium and some € 53 million (US$ 60 million) for operation and maintenance of the facility. Salini Impregilo's consortium partners on the project are Galfar and Cimolai.
The stadium will have an area of some 200,000 m2 and provide seating for 70,000 spectators. The contract also includes an auxiliary building for security and administrative functions, and an ancillary building for electrical and mechanical plant.
The stadium's design is said to be inspired by the Bayt Al Sha'ar, the black and white tent traditionally used by nomadic people in Qatar, which is seen as symbol of hospitality for the desert travellers.
Completion of the project is due in September 2018.