Samoter 2014 opens
By Helen Wright07 May 2014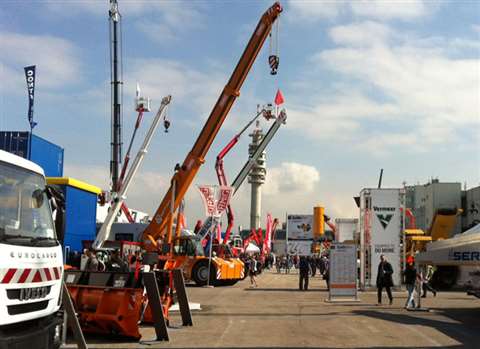 The 29th edition of Italian construction equipment exhibition Samoter has begun in Verona, and this time it is teamed with the Asphaltica road paving technology event.
The combined exhibitions – which run from 8 May to 11 May – will be a test for the market after a difficult few years.
Veronafiere, the organiser of Samoter, said a total of 445 exhibitors were confirmed for the combined shows, of which 339 were Italian companies and the remaining 106 came from 27 different countries. The event takes up 30,731m2.
The last Samoter trade show, which took place in 2011, attracted 98,000 visitors from 110 countries. There were 900 exhibitors at the show, taking 109,000m2 of space.
This year it is teaming up with the Asphaltica infrastructure and road safety exhibition. However, much has changed in the industry since the last Samoter, with the global economic downturn taking a severe toll on the Italian construction equipment industry.
According to Italian trade association UNACEA, the Italian construction equipment market fell 18% last year to 6,192 machines – the sixth consecutive year of declining sales, from a pre-crisis high of more than 30,000 machines per year.