SaMoTer 2020 is now SaMoTer 2021
By Leila Steed18 August 2020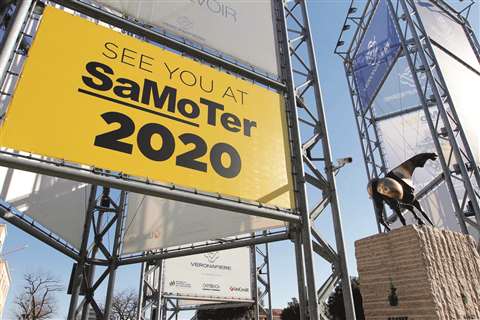 The organisers of SaMoTer 2020 have confirmed that the construction equipment exhibition will now take place from the 3-7 March, 2021.
The 31st edition of SaMoTer will be held in Verona, Italy, alongside the 9th Asphaltica show, which features road infrastructure supply chain businesses.
Event organiser, Veronafiere, said the events' steering committee of manufacturers, stakeholders and industry associations, made the decision after seeing the persistent uncertainty caused by Covid-19.
Giovanni Mantovani, CEO of Veronafiere, said, "Together with all our partners, we identified the beginning of March 2021 as the best time to organise SaMoTer and Asphaltica."
He added, "Rescheduling these events will ensure broader representativeness in terms of large international groups and sponsors"
One of the first construction industry events to be affected by the Coronavirus pandemic, the exhibition was originally due to take place in Verona, Italy, in March 2020.
However, following a significant rise in the number of Covid-19 cases in the country, the fair was pushed back by two months to May.
As the Coronavirus pandemic took hold in Europe, the 2020 event was rescheduled twice more (for July and October 2020) before being called off completely for the year.
According to Veronafiere, SaMoTer's new dates will make it the first construction industry event to take place in Europe in 2021.