Sandvik Construction sees flat market
By Chris Sleight29 January 2015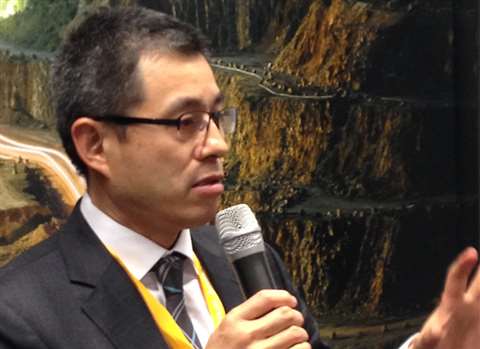 Sandvik Construction's sales for the fourth quarter of the year were SEK 2.17 million (US$ 264 million), a -7% decline on the same period last year. However, the company made an operating profit of SEK 4 million (US$ 0.5 million) compared to Q4 2013's loss of SEK 223 million (US$ 27 million).
Notwithstanding the turnaround in profitability, the company said the global market for Sandvik Construction's products remained depressed. "Asia and particularly China remained challenging (in the fourth quarter) in terms of equipment demand," it said in a statement.
Sandvik Construction said it saw different dynamics for different products in the fourth quarter of the year. "The earlier noted pattern persisted with relatively higher underlying market activity for surface drilling and tunnelling, while the climate was particularly harsh within mobile crushing, notably so in China," the statement said.
The company's annual revenues for 2014 came in at SEK 8.55 billion (US$ 1.4 billion), a -4% decline on the previous year. Operating profit in 2014 was SEK 45 million (US$ 5.5 million), a -59% decline on 2013 and an operating margin of just 0.5%.
Sandvik Construction is undertaking a cost cutting programme to help it turn around its profitability, which saw the decision taken earlier in the year to cease mobile crusher production in Swadlincote, UK. As a result of these actions and others, its headcount was down -11% in the fourth quarter of 2014, compared to a year ago, at 2,815 employees.