Sandvik launches three new small breakers
By Lindsay Gale23 March 2011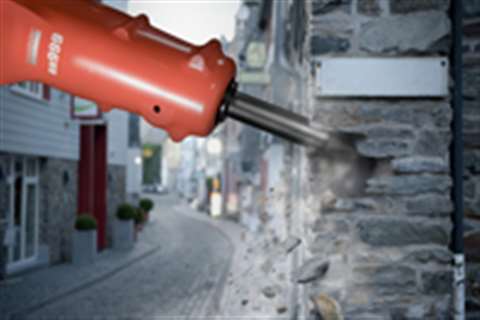 Designed for use on skid steers, mini excavators and backhoe loaders, Sandvik's three new small breakers cover the carrier weight range from 1.9 to 12.5 tonnes.

The smallest of the three is the BR555, weighing in at 275 kg (605 lb) and it is joined by the 370 kg (814 lb) BR777 and the 505 kg (1,111 lb) BR999.

According to the company, they have been designed with the needs of rental fleet operators, providing optimum carrier compatibility and installation flexibility.

All three feature a moulded box housing that minimises noise and vibration while providing protection to the power cell. With no rods and a single retaining pin, they feature fewer parts for easier and reduced maintenance.

In a separate announcement, Sandvik has introduced a new Lifetime Warranty for its medium breaker range, consisting of the BR2155, BR2577 (receiving their North American launch at ConExpo), BR3288 and BR4099.

The new free warranty reflects the company's faith in its breakers' longevity through a design that Sandvik believes makes them among the most reliable breakers currently available.