Sarens hoists electricity towers in Canadian mountains
By Hannah Sundermeyer08 April 2021
Sarens hoisted powerline towers on snow covered mountains for a power line in Ontario, Canada.
Sarens was commissioned by their client Valard Const to lay the foundation and hoist electricity towers for a 374 mile (600 kilometer) power line in White River, Ontario, Canada.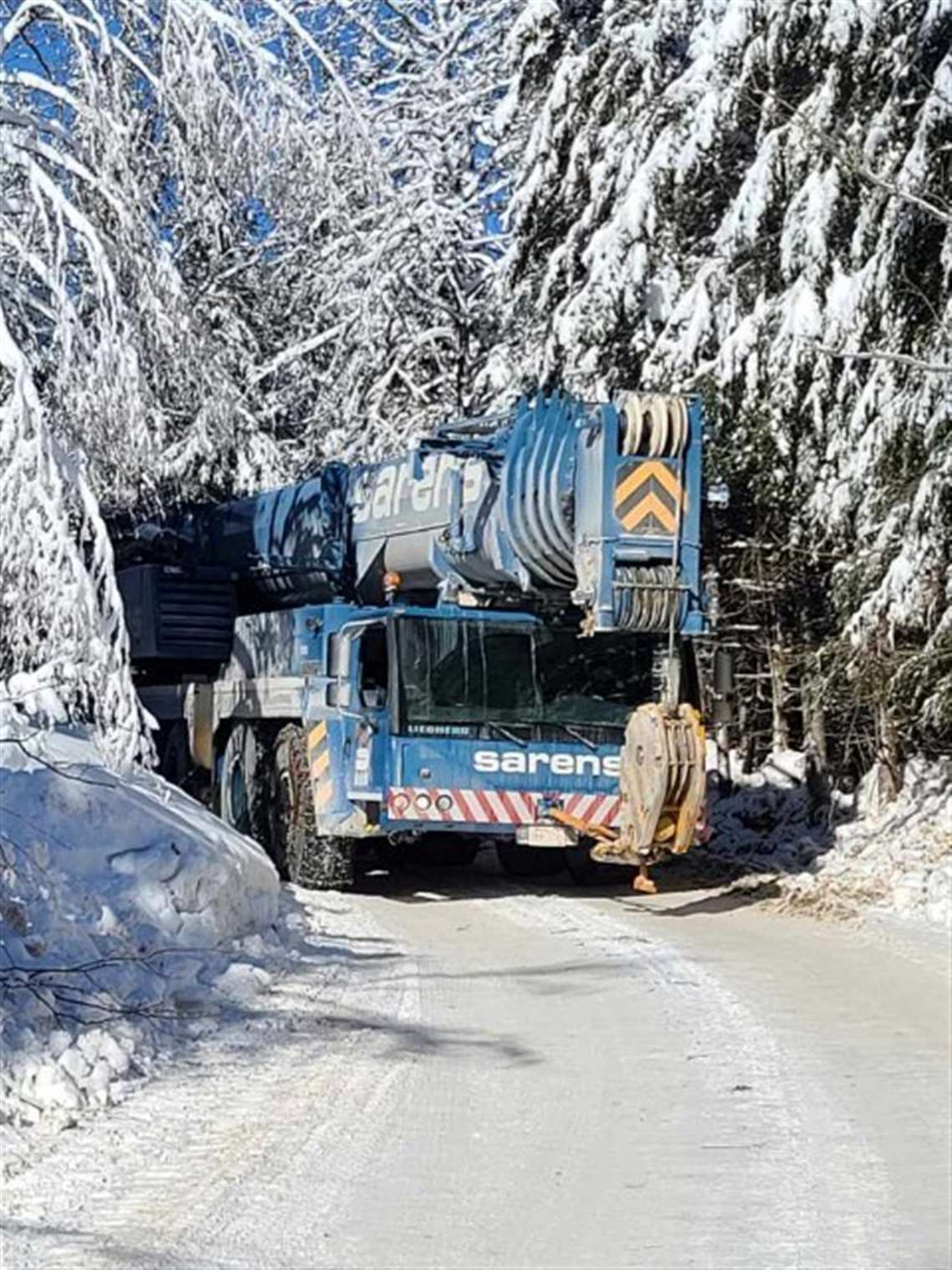 The project began during the peak Covid-19 pandemic in July 2020 and will continue through December of 2021. The power line towers had to be installed on the mountains which were remotely located and accessibility was a challenge. The terrains were difficult and selecting the equipment with good boom length and capability of travelling on the hill slopes was crucial.
The team decided to deploy two 160-ton and three 200-ton all-terrain cranes. It took 16 hours to drive the crane to the first installation site, 746 miles (1200 kilometers) away from the yard. Each power line tower was 200 feet (61 meters) tall and weighed 2,000 pounds.
"There were some very small set-up spots on certain mountains and accessibility was a challenge but our all-terrain cranes with long boom were able to install the towers on these remote sites safely," said Luke Goodfellow, project manager. "The weather was an additional challenge, the temperature dropped down to -40 degrees but our crew is working relentlessly to honour all project timelines."