Save the date for the 2019 ALH C&A
By Lindsey Anderson07 August 2018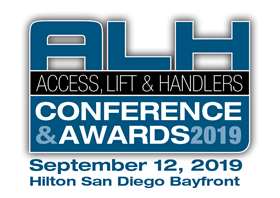 The 2019 ALH Conference & Awards will be held Sept. 12, 2019 in San Diego, CA. The prestigious one-day conference and awards dinner will be hosted at the Hilton San Diego Bayfront hotel.
In 2017, more than 200 attendees were present during the conference and evening awards that celebrated the best people, projects, safety, equipment.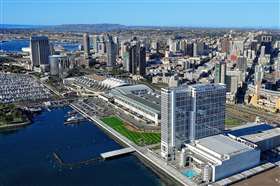 Organized by Access, Lift & Handlers magazine and its publisher KHL Group, the awards dinner was hosted by roaster extraordinaire, Kevin O'Shea, director of safety and training at Hydro Mobile. The day's conference was kicked off by keynote speaker Michael Kneeland, then-president and chief executive officer of United Rentals.
If you or your company is interested in a possible speaking opportunity, please contact editor Lindsey Anderson at lindsey.anderson@khl.com or events director Murray Pollok at murray.pollok@khl.com. If you're interested in sponsorship, Tony Radke can be reached at tony.radke@khl.com.
Stay tuned for more information.