SC&RF names 2022 scholarship winners
The Specialized Carriers & Rigging Foundation (SC&RF) has announced the winners of its 2022 collegiate scholarship program and vocational/technical scholarships.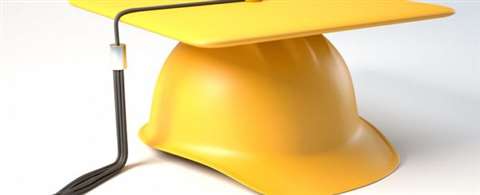 Receiving a total of $15,000, six college and university students preparing for, or furthering careers related to the crane, rigging and specialized transportation industries were selected as recipients. The scholarships are an integral part of the SC&RF's workforce development program and together with Vocational/Technical Scholarships and Partner in Education Scholarships meet the objective of bridging the skilled labor gap in the industry. The SC&RF also funds industry-specific research and oversees the Lift & Move USA initiative with supporting organizations SC&RA, the CCO Foundation, and KHL Group.
Collegiate scholarship applications were accepted from October 2021 through January 21, 2022. Scholarships are reviewed once a year and announced at the SC&RA Annual Conference in April. In alphabetical order, the recipients are as follows:
Raymond Bodnar, from Lawrenceville, N.J. was awarded $4,000 and is the recipient of the Douglas A. Ball Memorial Scholarship. He currently attends Virginia Tech in Blacksburg, Va., and is pursuing a bachelor's degree in Construction Engineering and Management. As an intern for Pro Lift Rigging Company, he is learning hands-on in the field. His supervisor commended him in his letter stating, "With Raymond's work ethic and dedication to the craft, there is no doubt that he will contribute significantly to the heavy lift and hauling industry."
Ian Cox, from Valparaiso, IN., was awarded $2,500 and is the recipient of the George Bragg Memorial Scholarship. He is a high school senior and will be majoring in Mechanical Engineering in one of three top schools including Purdue University, University of California and University of Michigan. He credits his father's company, Riggers Engineering, for his interest in engineering and high school introduction classes focusing on bridge projects and other structural solutions.
Devon Sever, from Piqua, OH, was awarded $2,500. He is also the recipient of the IUOE continuing Education Scholarship. As a freshman Mechanical Engineering major at Ohio State University, Columbus, OH, Devon is excited to be accepted into the program and already considering his options in the industry. He plans to intern at PSC Crane & Rigging over the summer of 2022 to gain a greater appreciation for the business and roles within the company.
Blake Ludwig, of Allen, TX, was awarded a $2,500 Jay Shiffler Memorial Scholarship. Blake is pursuing a bachelor's degree in political science at Texas Tech University, Lubbock, TX, and serves two elected positions within his fraternity. He attributes his success and motivation to his parents and plans to pursue a law degree in the future.
Jakob Freuh of Nashport, OH, is currently pursuing a bachelor's degree in mechanical engineering from Mount Union University in Alliance, OH. He was awarded a $2,500 George Young Memorial award. He notes that he "love[s] the idea of being able to move extremely heavy machines and objects over a long distance or in confined spaces. I like a challenge and this type of work contains new challenges with every job." Jakob demonstrates a strong work ethic running a lawn care business with his brothers and working 40-hour weeks during summer and breaks.
Eli Herkenrath of Silver Lake, KS, was awarded a $1,000 Terex Continuing Education Scholarship. He attributes his interest in the industry to building things at a young age and credits his family's legacy in the construction field which encourages his interest in the sector. He plans to pursue a bachelor's degree in engineering after transferring to Kansas State University, Manhattan, KS, to complete his education.
Vocational/Tech scholarship applications are accepted six times annually and reviewed every other month. A total of $5,725 has been awarded thus far in 2022 and $9,000 remains to be awarded following the August and October application deadlines. In alphabetical order, the recipients from the first and second quarters are as follows:
Nicco De Armos of Houston, TX was awarded 100 percent tuition to the CICB Rigger I and Signal Person Course. He plans to begin his career in the industry as a rigger and work his way into a crane operator position.
John Canty of Ontario, Canada was awarded 100 percent tuition at the In-person Rigging Course with ITI at their Texas facility. He plans to use his experience with hydraulic press installation and where he managed installs from start to finish to start his own rigging company. This course will provide him with master rigger certification and the "opportunity to further my business with confidence."
Richard Dornfeld of Endeavor, WI was awarded a $4,725 GKS Continuing Education Scholarship. He currently works for an SC&RA Member company where his father is employed as a heavy haul driver. The CDL license will help him advance into a CDL Semi Driver position.
Alfredo Fonseca of Houston, TX was awarded $1,000 and 50 percent tuition for a Mobile Crane Course with CICB. He has experience driving small forklifts and front-end loaders and has had exposure to crane operators in the oil field and recognizes the opportunity this career path affords.
Elvira Kabdeshova of Kazakhstan was awarded 100 percent tuition for ITI's Online Rigging Courses. As a mechanical handling consultant in the petroleum industry, with a passion for heavy lifting and transportation, Elvira's experience as an engineer and the courses will help her to produce lifting plans and conduct lift planning meetings.
Alfred Herring of McDonough, GA was awarded 50 percent tuition for the CICB Mobile Crane Operator course. His pursuit of this career path will lead to a mobile crane operator license with a lattice boom specialty allowing him to utilize his CDL he previously obtained.
Mike LaGrone was awarded 100 percent tuition for CICB's Fixed and Swing Cab Telescopic Mobile Cranes CCO Applications Course. He was accepted into the Southwestern Line Constructors Joint Apprenticeship and Training Program and is currently working for a power line construction company. His experience with heavy loaders, bucket trucks, backhoes, forklifts, skid steers as well as set up and move swing cab cranes has exposed him to the crane and rigging industry. Getting a CCO certification is the next step as he pursues on-the-job crane training.
Kevin Martinez of Sugarland, TX was awarded 50 percent tuition for the CICB Mobile Crane Course. He is part of the Marine Reserves tasked with the operation of an amphibious vehicle weighing over 26 tons. He enjoys operating and working with equipment to move and raise things. He is looking forward to a career in the industry to support a future family.
Nick Wakeman recently moved to Houston, TX from Indiana. He was awarded 100 percent tuition for the NCCCO Preparatory Rigger 1/Signal Person. His experience in forklift operating and warehouse work has led to his crane operator career aspirations. He intends to learn more about rigging and eventually pursue a crane operator certification.