Scanclimber centenary launch
By Euan Youdale05 December 2017
Celebrating 100 years of independence in its home country of Finland, Scanclimber has launched a 10 tonne capacity mast climbing platform, the SC10000.
Also known as Centum, the platform has a maximum payload of more than 10 tonnes and is ideal for heavy duty facade work.
The model is compatible with existing Scanclimber mast climber add-ons, and depending on load capacity and platform length, the Centum can have a single or a twin mast arrangement.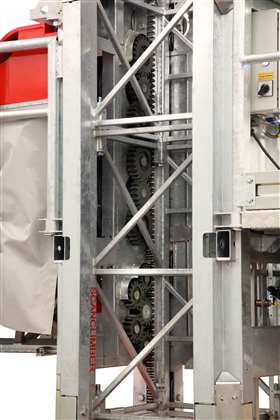 The Centum's capacity is possible thanks to two 5.5 kW motors providing 7 m/minute lifting speed. "The increase in capacity in comparison to Scanclimber's previous machines, when put into perspective, can yield some mind-boggling numbers," said the company.
On single mast arrangement, the Centum has a maximum payload capacity of 5900kg at a platform length of 4.1m. This represents a 24% increase in payload compared to Scanclimber's capacity topper, the SC8000. The twin platform arrangement on the Centum offers the maximum payload of more than tonnes at a platform length of 15.8m; a 20% increase on the SC800 with the same parameters.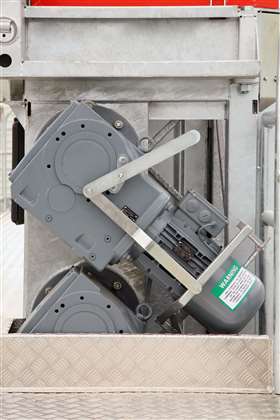 On a single mast arrangement, the platform length can be extended to 20m. On a twin mast the platform can be extended to a whopping 48.6m without hampering safety.
The Centum will be suitable for brick laying, facade element and window element installation for particularly high-rise construction projects. "Having a huge payload capacity is a crucial differentiating factor for the Centum with respect to heavy duty operations at bigger heights without compromising on the work ergonomics. If necessary, the platform can be weather protected and equipped with wide range of extensions and lifting arms to ensure the smooth running of operations," said a company spokesman.