Schaeff machinery makes its return
By Joe Malone30 January 2017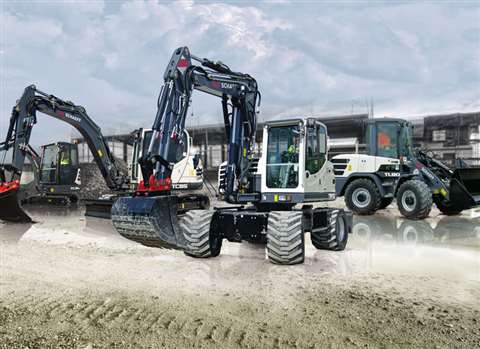 Schaeff compact construction machinery will make its return to Europe's construction sites, with three new machines added to its portfolio, Yanmar Compact Germany has announced.
Schaeff – which was founded in 1937 by Karl Schaeff – was bought by Terex in 2001, and will now operate under the name Yanmar Compact Germany, following Yanmar's acquisition of Terex's German compact equipment business in late-2016.
Schaeff is to launch three new machines with the latest EU Stage IV engine technology to the market in the first quarter of 2017, comprising of the TW95 wheeled excavator, TC125 midi excavator and TL120 wheeled loader. The mini excavator product range will also be expanded with the Schaeff TC08 and TC10.
Peter Hirschel, director of Yanmar Compact Germany, said, "The name Schaeff stands for compact construction machinery, developed and built in Germany. Schaeff is and always was the specialist and technical trendsetter in this segment.
"We are continuing this tradition with Yanmar. We are very happy and proud that Yanmar is accompanying us on this path."
The Schaeff products will be manufactured at its factory in Crailsheim, Germany.