Scott Bragg: 'I learned the value of starting at the bottom and working my way up'
By Mike Chalmers04 April 2023
New SC&RA President feels privileged to play a part. Mike Chalmers reports exclusively for ACT.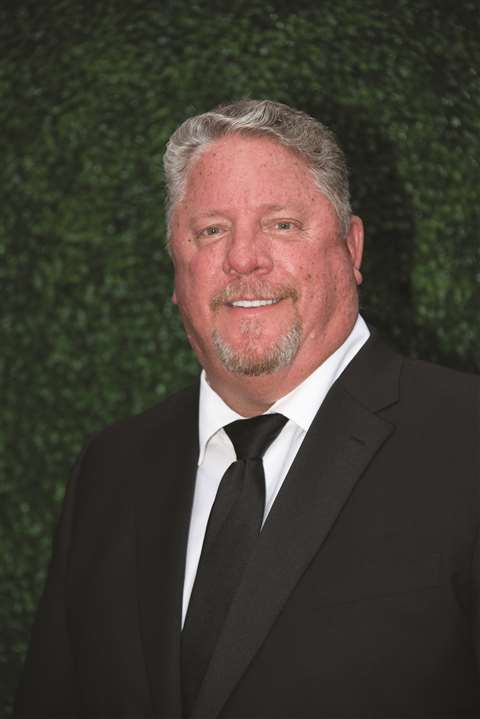 Amid a productive week of opportunity for all in attendance, SC&RA's Annual Conference also serves to recognize the beginning of a one-year term for the Association's newest president. At this year's conference, set for April 17-21 at the Omni La Costa Resort in Carlsbad, CA, Scott Bragg, president and CEO at Long Beach, CA-based Bragg Companies, will take the gavel for the 2023 term.
A proud third-generation member of the family business, Bragg, like so many of his Association colleagues, grew up in the industry, and even more applicably, grew up in SC&RA. Alongside his father, George Bragg, who served as SC&RA president from 1989-1990, as well his mother, Marilynn, who was also heavily involved with the Association via the Ladies' Group as well as the SC&R Foundation, Bragg learned early on the value of serving in a leadership role and giving back to the industry.
The native Californian also witnessed the benefit of the many cherished and long-term relationships his parents formed within SC&RA, and since getting involved in the Association himself in the nineties, Bragg has followed in their footsteps similarly, along with his wife Stephanie, who ultimately carved out her own leadership path within the Ladies' Group, the Foundation and Lift & Move USA.
In preparation for his appointment, Bragg sat down with ACT to discuss the family business, what it means to take on a leadership role in SC&RA and what he's learned along the way.
Has the Bragg family business always been rooted in California?
It has. My grandfather, Jim Bragg, came out from Arkansas in 1945. In 1946, he bought his first crane, and everyone has worked in the business since then. My parents are natives as well. I was born and raised here.
How did your early years take shape within the business?
Well, for me, it was always a foregone conclusion. I started as a teenager – loading out boom for jobs on the weekends and during the summer. As soon as I was able, in high school, I started working at APS (American Plant Service) in the refineries by the Port of Los Angeles and Long Beach. I worked there for eight years in different roles – as a laborer and as a fuel and lube truck driver.
Your early experiences in the industry seemed to have laid the foundation for the leadership roles you would eventually assume.
They did. I started at APS (a division of Bragg) at 15 years old, which was a formative experience, working with the laborers and in day-to-day operations. After college (Valparaiso, Ind.), I spent four months working in Japan with Nippon Express, a heavy haul company, which allowed me to learn about another company and culture. I eventually moved over to work with Bragg Crane and Rigging, moving up through estimating and project management.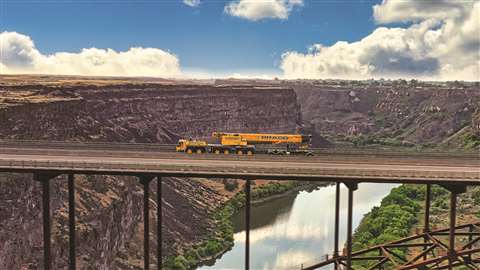 What did these experiences teach you on a fundamental level?
I learned the value of starting at the bottom and working my way up, which enables me to relate to employees today. I've been in their shoes and can understand them better than if I'd not had those early experiences in the field.
I imagine the path you've traveled has also been rich in mentors and influential characters?
It certainly has. Each member of my family that came before me had such different perspectives and strengths in the business. My aunt Mary Ann served as treasurer for many years and taught me a lot about the financial side of the business. Mike Willer was our long-time corporate controller, realtor and in-house counsel, and was always willing to help me. He would talk to me about business, corporate structure or answer any questions I had when I was coming up. And I'd also say my mom taught me a lot about work and family in terms of finding a balance with the rest of my life. She'd put limits on work talk at dinner to make sure it didn't take over. I appreciated those lessons.
That said, what people and/or companies have inspired you along your career path?
My grandfather inspired me as an entrepreneur. He worked tirelessly to build this business – but he set up a great foundation that we still benefit from today. My uncle Steve managed our operators and, in his day, was probably one of the best operators in the state of California. The friends my parents made in SC&RA over the years are also something I admire. Friends like The Williams' (Williams Crane and Rigging), Conklins (Turner Industries), Johnsons (Southern Crane) and Russells (Sheedy Dredge).
When did you take on your current and primary role at Bragg Companies?
I came into my current role as president and CEO in 2017. Before that, I was vice president and COO starting in 2009, and prior to that, I was vice president and general manager of Bragg Crane and Rigging.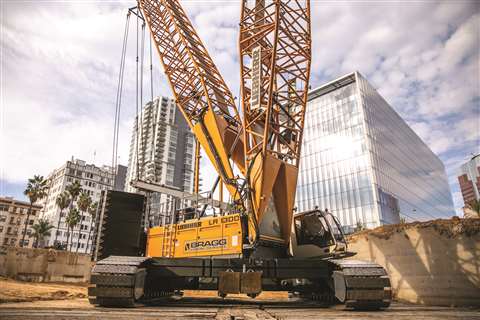 How did your path through the SC&RA chairs take shape?
I moved up through the committees by volunteering. I was on the Safety Committee as well as the Tower Crane Committee and the Crane and Rigging Governing Committee. I'm still chair of the Labor Committee and Insurance and Risk Management Committee. As for motivation and inspiration, I watched my dad move up through the chairs and serve as president. I was also motivated to be involved by watching my mother, as well as my wife, get so involved in their committees.
You also have three boys potentially positioned to follow in your footsteps as the fourth generation.
Indeed. Kelan, my middle son, is on a couple SC&RA committees on the crane side, and then my oldest, Cameron, is over on the John Deere side of our business. And then Hayden, my youngest, is on the trucking side of our business. We've got the fourth generation beginning to step forward.
Given that ever-present legacy, and as you approach this milestone in your career, would you encourage other members to pursue leadership roles at SC&RA?
I absolutely encourage people to get involved in leadership roles at SC&RA. It helps to build trust and connections with other members and it has helped us when we have jobs in other areas or specialties to gain advice or strengthen our work.
Given the names that come before you in this role, what does it mean to you to take the gavel?
It's a huge honor, and it's humbling to take the role of leading my peers. When my dad came into the presidency at the Lake Tahoe conference in 1989, I was there with him. We were at the Gala, and I looked over at him and realized he was nervous. I'd never seen him nervous before; he felt the importance of the moment and was taking the role very seriously. That was a defining moment for me. There is history and respect in this role. It's humbling to have people I've known for years, and people I am just getting to know in the industry, trust me to take this on.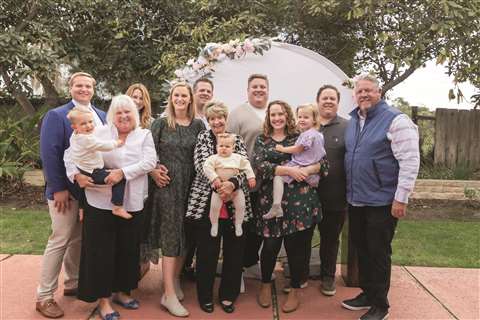 Well said. Such a perspective will also keep you quite busy. Are you able to unplug from the work at all? What is free time like for you?
I love spending time with family, time in Lake Geneva or Cabo (Mexico) on vacation. I have four grandkids that I love to watch grow. I've officiated two of my nieces' weddings – another honor. I love deep-sea fishing and going to concerts, as well, but really, I enjoy spending time being a homebody with my family.
While we're getting to know you, is there something about you that SC&RA members wouldn't know?
While some members would know that I love the ocean and fishing, most members probably wouldn't know that, since I was a little kid, I've loved sharks. Shark Week is the best week of the year for me.
Shark Week notwithstanding, looking ahead at the industry and what the future might hold, what gives you optimism?
Well, it depends on the industries you serve. For us, we have so many refineries that we work in – and there's plenty of work in that arena, as well as wind, which is getting ready to boom again. We're also in the aerospace industry, building rocket-launch facilities – and everyone's reinventing themselves. Defense
programs are also getting revamped. Power-grid work across the U.S. Infrastructure money making its way through. So it just depends on the industry you're in.
At the end of the day for you, how important a role does SC&RA play in both the present and the future of the industries it serves, and how do you hope to contribute in your time as president?
SC&RA is a leader in all they do – advocacy, labor negotiations, government relationships, etc. Their work is hugely important in allowing members to advocate for our industry, now and in the future. We're all privileged to play a part in this process, and keep it going during our time here – setting the stage for those who come after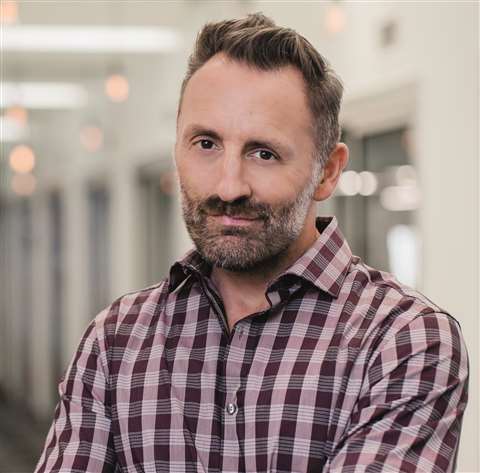 THE AUTHOR
Mike Chalmers specializes in writing for the construction, transportation and heavy equipment industries, and serves as a special correspondent for SC&RA and American Cranes & Transport.