SDLG to launch new wheeled loader in India
SDLG has announced that it will be launching a new five tonne wheeled loader to the Indian market during the upcoming Bauma Conexpo India show, due to the high demand for wheeled loaders in this country.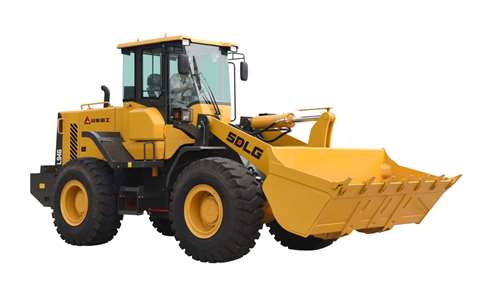 The L946 wheeled loader was launched in 2017 – a new wheeled loader for India will be unveiled at Bauma India
The new model is said to feature a larger bucket capacity, heavier operating weight and a new cooling design system.
"With the Indian government continuing to invest in infrastructure, the new wheeled loader will be a great fit for heavy-load applications such as material handling, land clearing and general earthmoving," said Surat Mehta, head of the SDLG business in India.
Since 2015, the construction industry in India has grown strongly. The government has invested heavily in infrastructure projects, making them a national priority.
Bauma Conexpo India 2018 is organised by Messe München and the Association of Equipment Manufacturers. Some 650 exhibitors from 30 countries are expected at this year's event.