SEAA expands ironworker training and testing network
By Ian Vallely11 February 2016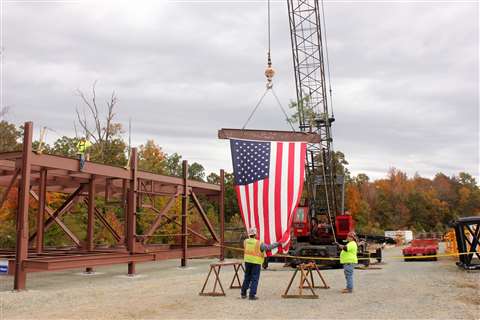 Two additional companies have joined the Steel Erectors Association of America ironworker training unit and assessment site (TU/AS) network, with three more scheduled to come on board in early 2016.
The initiative builds on the ironworker craft training curriculum the association developed several years ago in partnership with the National Center for Construction Education and Research (NCCER). The SEAA/NCCER Ironworker TU/AS programme provides industry-recognized credentials to ironworkers and helps employers develop a qualified skilled labor pool.
Atlas Manufacturing in Washington, D.C., completed the SEAA/NCCER certification training in early December. It joined Eastern Constructors from Gonzales, Louisiana, which became accredited in August.
Tim Eldridge, craft training and assessment co-ordinator at SEAA and president of education Services Unlimited, said, "As SEAA members, these companies participate under NCCER's SEAA sponsorship, cutting their costs and administrative requirements, and providing opportunities for collaboration in developing training curriculum."
With the addition in 2016 of Steel Fab Enterprises from Lancaster, Pennsylvania, Garrison Steel from Pell City, Alabama, and Shelby Erectors from Davie, Florida, SEAA will sponsor ironworker training and assessment sites in eight US states.
Eldridge added, "Several other member companies have expressed an interest as well. We hope to double the number of participating companies in 2016."