SEC prosecutes improper payments in South Africa
By Chris Sleight30 September 2015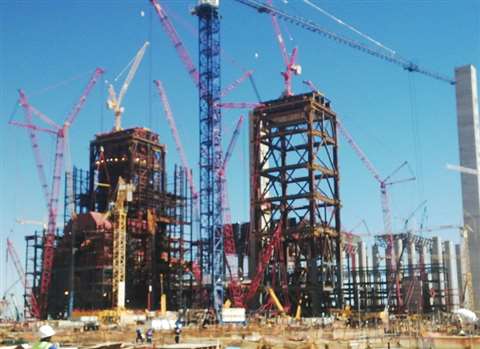 Hitachi has been fined US$ 19 million by the US Securities and Exchange Commission (SEC) for violating the Foreign Corrupt Practices Act (FCPA). The charges relate to improper payments on contracts the Japanese company won on power station construction schemes in South Africa.
Hitachi has agreed to settle the SEC charges without admitting or denying guilt. Although none of the alleged wrong-doing took place in the US or involved US citizens, the SEC was able to bring a prosecution under the FCPA because Hitachi has US subsidiaries.
The SEC alleges that Hitachi sold a 25% stake in a South African subsidiary to Chancellor House Holdings (CHH), a private investment company which the SEC describes as a 'front' for South Africa's ruling African National Congress (ANC) party. It says this arrangement therefore gave CHH and the ANC a share in profits from contracts ultimately awarded by the ANC's government, through the state-owned power company Eskom.
The SEC says a total of US$ 6 million in dividends and 'success fees' found its way to the ANC when Hitachi Power Africa won contracts to supply boilers to the Medupi and Kusile power stations, two new coal-fired plants being built in South Africa for Eskom.
"Hitachi's lax internal control environment enabled its subsidiary to pay millions of dollars to a politically-connected front company for the ANC to win contracts with the South African government," said Andrew J. Ceresney, director of the SEC's Enforcement Division. "Hitachi then unlawfully mischaracterised those payments in its books and records as consulting fees and other legitimate payments."
Neither Hitachi nor CHH have commented on the matter. A statement from the ANC distanced the part from the prosecution. "ANC categorically states that the organisation was not involved, implicated nor approached to answer on anything relating to the charges brought against Hitachi. The ANC was further not involved in the transaction between Hitachi and Chancellor House nor do we have any information on any impropriety relating to the award of the Medupi or Kusile contracts to Hitachi. The ANC therefore cannot comment on matters internal to the two parties," it said.