Sener signs contract to develop Salvador monorail in Brazil
By Jenny Lescohier21 October 2020
Details are forthcoming for the railway systems of the Salvador monorail in the state of Bahia, Brazil, now that the engineering and technology group Sener Brazil has signed a contract with the Chinese company BYD.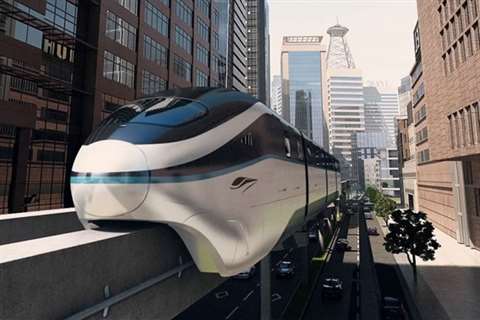 This is an important project for the city of São Paulo, which will expand the existing railway network to satisfy the demand of regions in need of transport. In this regard, the new monorail will connect the two existing metro lines (Line 1 and 2) that will be joined in the Acceso Norte Station and from there, it will go to the Ilha de São João Station. In total, it will have a length of 23.6 km and consist of 25 stations and a depot.
The scope of the work contracted to Sener covers the detailed projects for: rail systems; high, medium and low voltage systems; drive system; third and fourth rail; grounding, or atmospheric discharge protection system; signalling; communications; and platform doors.
Previously, Sener Brazil drafted the conceptual projects, both for the construction and the systems, of this key mobility project for the city of Salvador, in Bahia.
Sener has had its own offices in São Paulo, Rio de Janeiro and Brasilia since 2010, which currently employ more than 300 Brazilian professionals from the world of engineering who are engaged in civil infrastructure projects, such as the Itaquerão soccer stadium in São Paulo, the Fonte Nova soccer stadium in Salvador de Bahía, as well as line 4 of the metro, also in this city; in industrial plants for clients like Petrobras and BR Distribuidora, including the used oil reclamation plant for BRF in Rio de Janeiro.
In the marine sector, thanks to the implementation of the FORAN System, its CAD/CAM/CAE ship design and construction software, it is involved in projects with the Brazilian Navy and with shipyards such as Aker Promar, STX and Itajaí.
Sener is also present in the aerospace sector and holds an aviation contract for Embraer's KC-390 program.