Serious Labs steps up IPAF training
By Leila Steed16 July 2019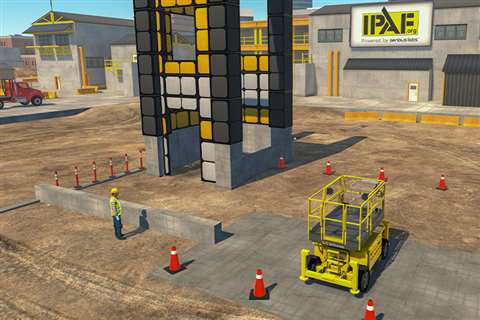 Software company Serious Labs is working with the International Powered Access Federation (IPAF) to offer PAL+ Virtual Reality (VR) training modules.
PAL+ training tests existing Powered Access Licensed-Registration (PAL) Card holders at a more advanced level than required for the PAL Card operator license.
It is also the first time trainees will be able to complete training modules on a VR simulator, and completion of the course will also renew a PAL Card holder's license for another five years.
Jim Colvin, Serious Labs CEO, said, "Operating access equipment on a worksite requires a high level of training and awareness. When you combine the dangers of the worksite with a lack of operator competency, the risk of incidents begins to rise.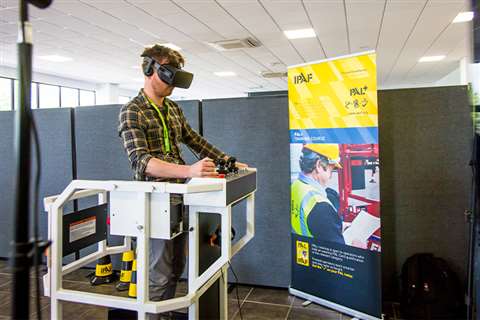 "Being able to improve and develop operator competency and skill through IPAF's PAL+ training modules via a VR simulator is simply the future of efficient, safe and proficient operator training."
The Canada-based company, which specialises in VR training solutions for heavy equipment, made the announcement at IPAF's Innovate event in Chicago, US, today.
As part of the event's Innovation Stations, which featured new products and technology, United Rentals exhibited a Serious Labs' MEWP VR simulator, demonstrating a preview of the new PAL+ training modules to industry attendees.
IPAF is currently conducting controlled trials with training members in Europe and the US using Serious Labs' VR MEWP simulators instead of real machines.
Giles Councell, IPAF director of operations, said the powered access industry was on the cusp of a VR revolution, with MEWP simulators now so advanced that IPAF is confident that they can now form an integral part of delivering candidate training and assessment.
The controlled trials are expected to run from July – October of this year, with a launch scheduled for Q4 2019.